1215
LiCobra Jan 25, 2014
1244
AmaterasuWings Jan 17, 2014


The story revolves around these four people and their identities as "couples" and "sisters-in-law."
1243
deadpool234 Jan 15, 2014


1242
rilex Jan 12, 2014

Haptic Device! Magical Girl Hikaru

Secret organization bent on world domination, Maki hero and George, were busy as a traitor from the Monster association Nemesis.
Centered members Phantom fused with magic organism human with excellent physical fitness intelligence, mystics association Nemesis is engaged in a variety of sabotage and crime by the power of the variant.

While being a younger brother of the real leader of Nemesis, the hero, he was betrayed and organizations brother for the sake of justice.

And taking out (in-gel) Nemesis was developing, magic organisms that can be morphed to haunt the human body, the hero, was trying to counter the organization in its power.

But, man is used, there is a risk of monsters are deprived of reason at a high probability, only covet and desire pleasure in gel.
In addition, those who no special proper woman in use, transformation can be, but it becomes a puppet that is yet riding awareness to the boss of the organization, was fallen evil.
While escape from Nemesis, the protagonist of the girl's fit - was looking for a presence without evil fell even after in-gel transformation, someone to be a magical girl of justice.

Led by the in-gel, which is also the magic organisms have the will, the hero, comes prestigious school in the "Holy British girls high school."
Among the students who attend there, there may be some girl made ​​me fight with him, and fit's in-gel.
But, that is, it would be to involve the bloody conflict with the Nemesis, a girl not of the nothing.

Hero at a loss.
However, regardless of such a thing, Phantom of the Nemesis appears, I hit the girls of unrelated School.

In order to protect the girls, hero fight Phantom and transformed in-gel, but will be likely to be taken over by the consciousness before referring to a stop, it would solve the transformation.

Hero that prepared for death.

But, one of the girls is hero was trying to protect, transformed into a magical girl in-gel is Hikaru Yuki, it would defeat the Phantom.
Hikaru what, it was a present that may be have been attracted to each other in the gel, the magical girl of justice.

While I think the main character, does not want to fight a winding Hikaru, to persuade that it might me become a magical girl.
Hikaru while surprise, I ask about the relationship and the continuous sexual assault kidnapping is happening in HijiriEi girls high school and monster.
The number of victims is five people, three people are missing out, was not what terrible trauma for two who were found, but it had gotten sick mind.
One sick mind is also a friend of Hikaru, I had harbored anger and to the criminal, the fear of the perpetrator can not be found.
Is compatible in-gel probably girls, the main character, is described with is to put the in-gel force by being kidnapped, and he was breaking the heart, or became a puppet organization.
In anger deprived of friends, Hikaru, decides to fight as a magical girl.

Hikaru take you to your own inner hero with no place to go in only to be chased by Nemesis.
The kindly consented that hero freeload, Live life Magical Girl basis is he starting in the form of hero dive into the lives of two people mother and daughter mother of Hikaru, is Yuki Asuka, but ...! ?
1241
rilex Jan 11, 2014


For many years she has been hunting the enigmatic criminal organization "Sacrifice", which kidnaps women. Their female victims are often the famous: actresses, celebrities and sportswomen.

Some of these victims appeared after a long absence, with memories of what happened while they were kidnapped so fuzzy that the incidents were considered of no consequence and then forgotten. However, later on it is without exception that the name of these women are found amongst the list of prostitutes in brothels operated by criminal organizations.

What has the organization done to them to make them behave that way!?
A top-brass member of the organization, known as Awanichi, may be responsible.

An ally of Ai in challenging the criminal organization is squad leader Miyamura Yukari, and supporting Ai from the shadows is Sawamoto Miwako, a talented member of the Ministry of Interior Sawamoto Miwako, who is also Ai's mother. And finally, joining the cast is Miyamura's niece, the famous idol Kitano Mai, who was once a victim of kidnap by Sacrifice.

Committing everything they have, it has become a struggle of life and death between the evil criminals of Sacrifice and the peerless police investigator Steel Shell Ai.
1240
quamp Jan 11, 2014
1239
Yui01 Jan 9, 2014


(Source: ANN)
1238
Yui01 Jan 9, 2014


(Source: ANN)
1237
Yui01 Jan 9, 2014


(Source: ANN)
1236
Yui01 Jan 9, 2014


But her ideal life quickly falls apart. To her disappointment, Maia unexpectedly fails her entrance exams. Making matters worse, she promptly gets evicted from her house, pick pocketed, taken hostage, then shot. She is "saved" by two women (Rena and Shizuka) that are part of an unorthodox help-for-hire organization called Nereids (inspired by the Greek mythological Nereids ). With nowhere to go, Maia joins up with Nereids, taking jobs from capturing wanted criminals to chasing stray cats, often with unexpected results. Gloria and Yu later join up with Nereids.

"Daphne" in the title refers to a subplot that starts midway into the series and eventually become important to Maia. "Brilliant Blue" refers to the fact that this is a world covered by water with almost no land. The world consists of vast oceans, a few islands, and floating cities.

(Source: Wikipedia)
Latest Comments
Anonymous

Kyaaa!!! Gotta love my Mephy~<3

Yesterday 11:38 pm

Mitsugu

Works for me!

Yesterday 03:43 am
VS
Raximus asks
Favorite blonde ahoge?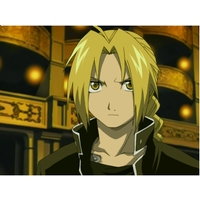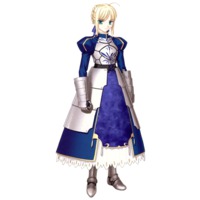 Image Filter
Server Time
6:05 PM, Wed Apr 23 2014

~Lounge~

05:22 pm
<
Rei
> sweeeet! there is hope

05:20 pm
<
Ryuushima
> if you mean Hiatus x Hiatus then I heard that in june the manga is finally resuming. Most of the reviewers I check out were celebrating xD

05:19 pm
Anime Characters Database shouts: "LOOK, IS THAT A DEMONIC DUCK OF SOME SORT?" *runs off without giving out any loli* You Have a Total of 1 lolis.

05:19 pm
<
animeno
> .loli

05:19 pm
<
Anime Characters Database
> You need an army of at least 5 loli's to go to war!


Join the Lounge
Chatbox
Latest Forum Posts

April 2014, Forum Re-Orginization
I've been thinking about doing some large sca[more ...]
Posted by Rei
Tue 9:40 PM

Re:Title Request Thread
#1: Gundam Build Fighters (English) Gandamu Birud[more ...]
Posted by Eiki-sama
Tue 7:54 PM

Re:What is this character/anime? Please reply
Thank you <3
Posted by MeowMeow
Thu 3:36 PM

Popular