1365
MugenNoArano Feb 4, 2016
1364
MugenNoArano Feb 4, 2016
1363
Hetalia_Italy Feb 3, 2016
1362
NuitTombee Jan 16, 2016

Mushoku Tensei: Isekai Ittara Honki Dasu

A 34-year-old NEET otaku was chased out from his house by his family. This virgin, plump, unattractive, and penniless nice guy found that his life was heading towards a dead end. He recalled that his life could actually become much better if he can get over the dark history of his life.

Just when he was at the point of regret, he saw a truck moving at a high speed with 3 high school students in its path. Mustering all his strength, he saves them but ended up getting run over by the truck, which kills him.

The next time he opens his eyes, he had reincarnated to a world of swords and magic, as Rudeus Greyrat. Born to a new world and a new life, Rudeus declared, "This time, I'll really live my life to the fullest with no regrets!" Thus begins the journey of a newly made man. (Original from animesuki.com)(Copied from Baka-Tsuki)
1361
sakuranbo_333 Nov 19, 2015
1360
NuitTombee Oct 25, 2015


Three freshmen join the Etiquette club rather than the popular Debutante Club and soon discover its founding members are part of a secret task force called Exters (ExStars in the dubbed version). Fan service is a predominated feature in the transformation sequence. The battles are not only for school hierarchy, but to save the world

Source: Wikipedia
985
LiCobra Sep 17, 2015


Eleven years prior to the story, a disaster only referred to as the "Great Catastrophe" destroyed/devastated significant parts of the world and killed off many of its inhabitants. Along with the disaster came the return of the Shadow Angels who have been in slumber in their city of Atlandia (アトランディア Atorandia) since their battle with Apolonius. The Shadow Angels began invading human cites on Earth to harvest human beings, dubbing them as "the wingless ones", like cattle, to extract the prana (プラーナ purāna, life force) from the harvested humans not only to serve as energy and nutrition to them, but also to feed the legendary Tree of Life (生命の樹 Seimei no Ki). The Shadow Angels facilitate their harvesting via giant, floating harvesting machines called harvest beasts (収穫獣 shūkakujū) which are guarded by giant mecha called Cherubim Soldiers (ケルビム兵 Kerubimu Hei). They are sentient, yet there are times when they are piloted by Shadow Angels.

Ordinary weapons prove ineffective against the Cherubim, but a human expedition under the leadership of Gen Fudou eventually excavates three very technologically advanced fighter planes, and an organization called DEAVA (ディーバ Dība, Division of EArth Vitalization Advancement) takes over the research of these machines, called Vectors (ベクター Bekutā), trying to identify how to use them. The three Vectors are colored mostly in white and are shown as the green Vector Luna (ベクタールナ Bekutā Runa), the blue Vector Mars (ベクターマーズ Bekutā Māzu), and the red Vector Sol (ベクターソル Bekutā Soru). DEAVA discovers only people with special powers called Elements (エレメント Eremento) can control the Vectors and the three vectors are in fact the pieces of Aquarion, the same robot used to fight the Shadow Angels twelve millennia before. They also discover the Elements can ultimately unite the vectors into one of three formations of the giant robot in battle, and can use it to fight and defeat the Cherubim.

During the Elements' first sortie against the Cherubim by uniting the Vectors into a formation of Aquarion, they stumble on 13 year-old Apollo, who seems to be the reincarnation of Apollonius. They become convinced of this when he single-handedly unites the Vectors into the Solar Aquarion formation and defeats the enemy, thus recruiting him to join their ranks.
1359
Hetalia_Italy Sep 2, 2015


(Source: VIZ Media)
1165
mjsjka Aug 25, 2015
877
LiCobra Aug 22, 2015
10
Kamisama Kiss
Feb 8, 2016 / Feb 8, 2016
by ilovepizza
Review length: Short
ONE OF MY TOP FAVORITE!!! ~~ The anime is just superb I highly recommend this for those who love Shoujo/Romance/Comdedy/Fantasy/SuperNatural/Demons lover like me ♥
Awaiting for them to update the Season 3 (anime) ♥ its just because the Manga is still on going and I just can't wait !! I'm just waiting for their new release!!
Post a link to an image you want the Anime Characters Database Community to Identify


SPONSORED LINKS
VS
Raximus asks
Whose story you like better?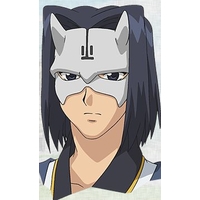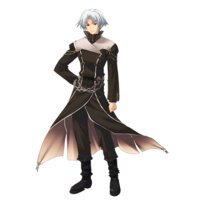 LATEST FORUM POSTS

Where is this scene from?
I have watched this scene on YouTube a while ago a[more ...]
Posted by Sakamoto-san
Wed 12:51 PM

Re:Lounge Changes ?
I'd say having the sidebar on the right is de[more ...]
Posted by OMGasm
Wed 1:50 AM

Re:Lounge Changes ?
I'd have to agree with Feli, at least for des[more ...]
Posted by AmaterasuWings
Wed 12:15 AM

Image Filter
SERVER TIME
7:31 PM, Wed Feb 10 2016
Chatbox
Popular