1007
KiTamika Jul 9, 2015
1354
KiTamika Jul 9, 2015
1216
KiTamika Jul 9, 2015


Otonashi decides to join the SSS and battle Tenshi, but he finds himself oddly drawn to her. While trying to regain his memories and understand Tenshi, he gradually unravels the mysteries of the afterlife.
1353
KiTamika Jul 9, 2015
1352
KiTamika Jul 9, 2015
1351
KiTamika Jul 9, 2015

Two years ago, Tachibana Junichi got his heart broken by a girl who didn't show up for a date on Christmas Eve. Now a second year student in high school, Junichi spends his days inside his closet planetarium, going to school and hanging out with his friends Tanamachi Kaoru and Umehara Masayoshi.

After a chance encounter with one of the most beautiful girls in school, the third year student Morishima Haruka, Junichi finds himself spending time with her, carrying books for her or having her unexpectedly jump on his back and act as she's a jockey and he's her horse. Soon enough, Junichi becomes romantically interested in Haruka which leads to...

Amagami SS is based on a PS2 dating game featuring six different girls. The story of the anime will be arranged in an omnibus format, with each heroine getting her own version of the story animated. Each heroine will sing her own version of the ending theme song.
1350
KiTamika Jul 9, 2015


1349
KiTamika Jul 9, 2015
1348
KiTamika Jul 9, 2015


Will becoming involved in this ridiculously twisted research project gone amuck complicate Kakeru's life incredibly? Of course it will, but because Melon's steel body needs carbon dioxide to breathe, he's now stuck with her since she's too CO2 dependent! And when his wealthy, attractive, best childhood friend Najimi gets HER own aluminum Akikan, the trouble really begins!
1347
KiTamika Jul 9, 2015


Entertainment and songs become heavily regulated and eventually banned on several planets due to their power to move people, but a brave idol group puts on guerrilla performances in these systems in the name of a famous act from earlier times that sang to Earth's bitter end, AKB48. Famous throughout the galaxy, the group's name is AKB0048.

This story centers around a group of girls from various planets, some where entertainment is banned and some, where it is not, striving to become great idols and join AKB0048.
Therefore, they participate in the entrance exam and eventually become undergraduates, aiming to someday succeed the current members of the group.
TrashcanSenpai
04:01 am

I really love VividRed, I really would like to see her more in the series though

Anonymous

Oct 4, 2015

There was a reason about in the way we were, In their emotions, Koyomi was young in her memories and her mother's disappeared, So she missed her Mother that She's no longer lived. But Koyomi met Young Yumiko that their Both Mothers were gone. Whenever that Both Koyomi and Yumiko remember about Motherhoods, that they both know their mothers lived together in flashbacks. By the Way, Yumiko forgiven Koyomi a simple chance to get along in their childhood. However, Koyomi likes to Hug Yumiko and She would forgive about where were we lived. But Yumiko forgive Koyomi that she was friendly and how proud as they surprised. Finally, Both Koyomi and Yumiko would like to be each other in the way we were.
Post a link to an image you want the Anime Characters Database Community to Identify


Latest Forum Posts

Manga Screenshot Game
Manga screenshot game, where you MUST post a hint [more ...]
Posted by Cirno
Fri 8:44 PM

Re:GAME SCREENSHOT GAME
Sorry, but its not
Posted by animeCats
Fri 8:23 PM

Re:GAME SCREENSHOT GAME
Is it one of the Rune Factory games?
Posted by LiCobra
Fri 5:54 PM

Sponsored Links
VS
Raximus asks
Who would win in a fight?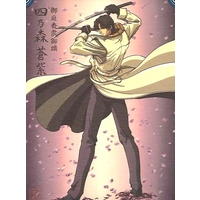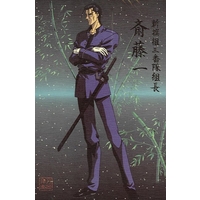 Image Filter
Server Time
11:37 PM, Fri Oct 09 2015
Chatbox
Popular
Sponsored Links