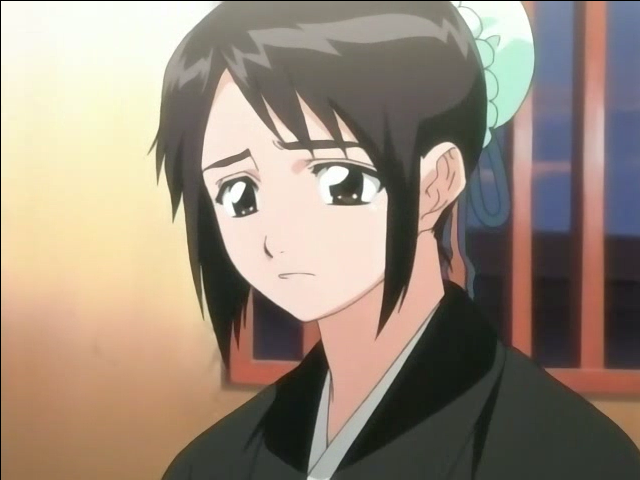 Image Details
Official Details
Eye Color
Black
Black
Hair Color
Black
Black
Hair Length
Hair Up / Indeterminate
Hair Up / Indeterminate
Apparent Age
Teen
Ageless
Gender
Female
Female
Animal Ears
No
No
Relations
Reverse Relations
Character Profile
Momo Hinamori (雛森 桃, Hinamori Momo) is the lieutenant of the 5th Division, formerly under Sōsuke Aizen.

Hinamori is a sweet soul who is willing to give anything for the people she cares about and she also has a strong sense of right and wrong. She is a master of Kidō, and was a part of the top class in the Shinigami Academy. Hinamori is an upbeat and easy-going girl who is generally quite trusting, but also very impulsive, emotionally vulnerable, and naïve (though she has said that she would like to grow out of her naiveness). She greatly admires her former captain, Sōsuke Aizen, to the point where she believes that Aizen is still a good person and that Gin is just manipulating him.

Her best friends are Tōshirō, Renji, and Izuru. Those who know Hinamori only want her to be happy. When she is worried, others try to make her feel better. Hinamori has good friendships with many of the captain and lieutenant Shinigami. She is a good person and a strong Shinigami when she needs to be. She has untapped wells of anger hidden in the depths of her soul, and only goes there when she must.

Hinamori's main pastime activities are reading and drawing, and she indeed has some talent in the latter, therefore she is put in charge of drawing picture captions in Seireitei Communication. Her love for books was developed since Aizen regularly gave her the books he had read. In his absence, she frequently visits the library.

She also attends the ikebana lessons held by the 4th Division Captain, Retsu Unohana. She frequently pays visit to her and Tōshirō's Granny in Rukongai. Her favorite food is peach (a reference to her given name), while she does not like plums, even though her Zanpakutō's name means "flying plum tree".

Since Momo was the utterly devoted 5th Division Lieutenant of Aizen, his betrayal to the Soul Society essentially broke Hinamori, and his attempt on her life has had thus far unknown effects on her psyche. After Yamamoto debriefed Hitsugaya on Aizen's plan concerning the King's Key, he allowed Hinamori to surprise Tōshirō and let her talk to him.

Momo still looks a little worse for wear, and has apparently not been sleeping well since regaining consciousness. After she apologizes to him profusely for not believing him and attacking him, Tōshirō pokes fun at her for her baggy eyes and small breasts, trying to make her laugh.

Hinamori abruptly asks him if he is planning on killing Aizen, and when he tells her yes, she begs for Aizen's life. As she enters a hysterical state, she is knocked out again, and Yamamoto apologizes for Momo. At this time, it is obvious that Momo is not in a stable mental condition. Hinamori's mental state is not entirely unexpected, given her idolization of Aizen.

In the Fake Karakura Town arc, Momo appears to help defend Karakura Town against Aizen, Ichimaru, Tōsen, and the top three Espada, declaring herself as Aizen's enemy. However, as Rangiku notes, she still referred to him as "Captain Aizen," making it questionable if she's fully accepted the fact that Aizen is the enemy, or if she still has some doubts.

She sometimes bakes cookies, and once baked cookies in the shape of Aizen's glasses. However, she is also capable of making "the normal kind".

Profile
Last edited by Senpai, Thu, 29 Jul 2010 11:33:20 -0400
If you logged in, you could do the following:
Add this character to your favorites list.
Add a love heart to this character.
Add a hate heart to this character.
Upload additional images.
Edit this character's details.
Tag this character.
Add How Well Known info.
Add or update this character's profile.
Latest Comments
kraizter

She is so cute! :3

Yesterday 09:57 am

Anonymous

I love this show sooooo much! It's really addictive! XD I could watch it again... and again... and again...

Mar 8, 2014
7
Beyblade Metal Fusion / Metal Fight Beyblade
Yesterday 09:23 pm / 12:56 am
by Misty_Dreams
Review length: Average
First off I love Beyblade. I watched it until Beyblade Metal Fury, I stopped because I was busy packing stuff to move ect. Some of the characters annoy me, I really like the graphics on this one (including some other animes). Some anime graphics are either little detailed, too detailed or drawn drawn really bold that watching or looking at will get me a headache. The plot was pretty good and progressive unlike Pokemon, don't get me wrong, I love. Pokemon but the plot was unprogressive and some of the episodes were off the point. There's also one more thing; some of the characters, as the series progressed, got substantially weaker, which irritated me greatly. All in all, I give this a 7 out of 10 star rating. I greatly love Beyblade and I hope to continue watching the anime again soon. ~ Misty
Momo Hinamori

VS
nobita-chan asks
Who do you like more?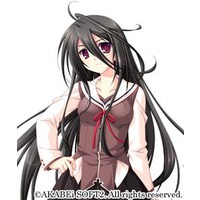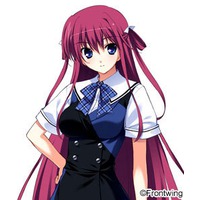 Image Filter
Server Time
1:02 PM, Wed Mar 12 2014

~Lounge~


Join the Lounge
Chatbox
Latest Forum Posts

Re:dark souls !!!!!!
hmm, the whle lore itself, plus this is a game whe[more ...]
Posted by Shinigami_55
Tue 9:27 PM

Re:dark souls !!!!!!
Any particular part that stood out to you in the l[more ...]
Posted by gantagunguy101
Tue 6:51 PM

Re:dark souls !!!!!!
It has a wonderfull lore, and its challenging enou[more ...]
Posted by Shinigami_55
Mon 8:04 AM

Popular