Image Details
Official Details
Eye Color
Brown
Brown
Hair Color
Red
Red
Hair Length
To Ears
To Ears
Apparent Age
Teen
Adult
Gender
Male
Male
Animal Ears
No
No
Relations
Reverse Relations
Character Profile
Akasuna no Sasori ('scorpion of the red sand') is a Missing-nin of the village hidden in the Sand, located in the land of Wind.

Sasori joined Akatsuki and was Orochimaru's partner until the latter defected from the organization. Sometimes after, Deidara became his new partner, both having differing opinions on art. He is also the grandson of Chiyo, and grand-nephew of Ebizou, who are known as The Honored Siblings.

In his former village, Sasori was feared as a master puppeteer, being exceptionally skilled in the art itself. He created many ingenious puppets, including the ones owned by Kakuro, and had 298 in his personal collection. Sasori was even known to be an expert at creating poisons, which every puppet's hidden weapons were laced with.

Despite his young appearance, his is actually 35 years old.

Profile
Last edited by ReikoSan, Sun, 14 Aug 2011 06:50:31 -0400
If you logged in, you could do the following:
Add this character to your favorites list.
Add a love heart to this character.
Add a hate heart to this character.
Upload additional images.
Edit this character's details.
Tag this character.
Add How Well Known info.
Add or update this character's profile.
Latest Comments
Anonymous

kawaiiiiiiiiiiiiiiiiiiiiiiiiii​iiii

Yesterday 05:16 pm

Anonymous

A lot of the characters are missing??? Need them! Good show, a lot of fighting scenes, but alright otherwise :)

Yesterday 10:33 pm
7
Beyblade Metal Fusion / Metal Fight Beyblade
Yesterday 09:23 pm / 12:56 am
by Misty_Dreams
Review length: Average
First off I love Beyblade. I watched it until Beyblade Metal Fury, I stopped because I was busy packing stuff to move ect. Some of the characters annoy me, I really like the graphics on this one (including some other animes). Some anime graphics are either little detailed, too detailed or drawn drawn really bold that watching or looking at will get me a headache. The plot was pretty good and progressive unlike Pokemon, don't get me wrong, I love. Pokemon but the plot was unprogressive and some of the episodes were off the point. There's also one more thing; some of the characters, as the series progressed, got substantially weaker, which irritated me greatly. All in all, I give this a 7 out of 10 star rating. I greatly love Beyblade and I hope to continue watching the anime again soon. ~ Misty
Sasori

VS
CalvinClannad asks
Which character is funnier?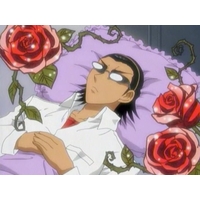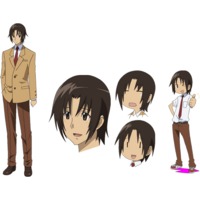 Image Filter
Server Time
3:37 AM, Wed Mar 12 2014

~Lounge~

03:13 am
<
Akikojam
> Kazuko and Mayu are awesome. And archer girl is kinda nice. The rapier one is the only one that's not really interesting. And it seems aside from them there are many side-heroines including the bad guys.

03:10 am
<
Ryuushima
> However the other heroines more than make up for that in my opinion.

03:10 am
<
Ryuushima
> I love Majikoi, but indeed Momoyo acts arrogant as hell.

02:53 am
<
Akikojam
>
LONG MESSAGE NOT DISPLAYED

02:36 am
Anime Characters Database Gives 1 Nekos to Akikojam. You Have a Total of 1205 nekos.


Join the Lounge
Chatbox
Latest Forum Posts

Re:dark souls !!!!!!
hmm, the whle lore itself, plus this is a game whe[more ...]
Posted by Shinigami_55
Tue 9:27 PM

Re:dark souls !!!!!!
Any particular part that stood out to you in the l[more ...]
Posted by gantagunguy101
Tue 6:51 PM

Re:dark souls !!!!!!
It has a wonderfull lore, and its challenging enou[more ...]
Posted by Shinigami_55
Mon 8:04 AM

Popular