Denmark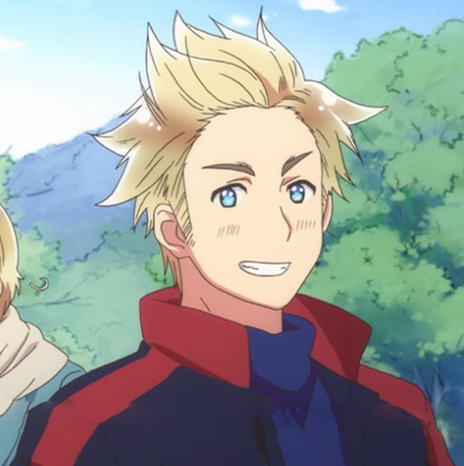 Denmark has the following indexed traits
ID

24231

Gender

Male

Eye Color

Blue

Hair Color

Blonde/Yellow

Hair Length

To Ears

Apparent Age

Adult

Animal Ears

No
Additional Images | 13
Denmark has the following additional images
Comments | 4
XxChelsea-ChanxX

- Nov 19, 2012

Dat gravity defying hair :o
Hetalia_Italy

- Nov 19, 2012

Gravity defying hair? What about Netherlands, hmmmm?
XxChelsea-ChanxX

- Nov 19, 2012

True, true

D
Favorites | 12
Denmark has been saved as a favorite character by
absolutintefrida , Lizunishka , StarlightBeauty , delchan , FrenchieCat , ThatOtakuChick , Meggie , Haricku , NihonKiku , enzerukage , SabrynaM
Assignments | 5
Denmark appears in the following
Voice Actors | 3
Denmark is voiced by
Love Hate | 12
Denmark is loved by
delchan, DareBear, N1c0l325, ThatOtakuChick, NihonKiku, Haricku, Byakko-Shiro-Kitsune, StarlightBeauty, enzerukage, SabrynaM, FrenchieCat, Jukazuki
Denmark is hated by
People SEO
Denmark
デンマーク (マティアス·ケーラー)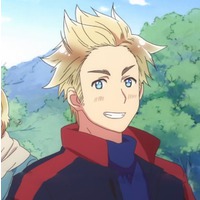 Anime Character
5
http://www.animecharactersdatabase.com/character.php?id=24231
Hetalia
Hetalia_Italy
Yesterday 09:56 pm

This show could not have ended better. What a ride. I'm really excited for the next season and what's to come next!

10
Kamisama Kiss
Feb 8, 2016 / Feb 8, 2016
by ilovepizza
Review length: Short
ONE OF MY TOP FAVORITE!!! ~~ The anime is just superb I highly recommend this for those who love Shoujo/Romance/Comdedy/Fantasy/SuperNatural/Demons lover like me ♥
Awaiting for them to update the Season 3 (anime) ♥ its just because the Manga is still on going and I just can't wait !! I'm just waiting for their new release!!
Post a link to an image you want the Anime Characters Database Community to Identify