Staz Charlie Blood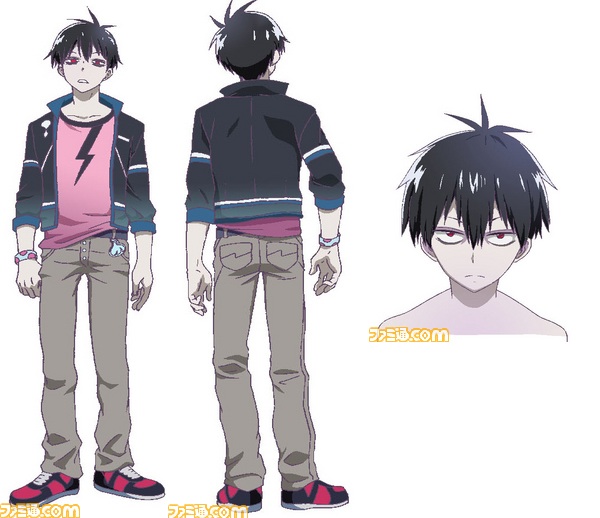 Staz Charlie Blood has the following indexed traits
ID

46815

Gender

Male

Eye Color

Red

Hair Color

Black

Hair Length

To Ears

Apparent Age

Teen

Animal Ears

No
Relations | 3
Staz Charlie Blood has the following relations with other characters
These characters have the following relations with Staz Charlie Blood
Additional Images | 4
Staz Charlie Blood has the following additional images
Favorites | 25
Staz Charlie Blood has been saved as a favorite character by
delchan , Shadon , sakura97 , Hinimaki , Crimsone5 (8 Points) , Sulfurixar , Seiren , Wafeltje , fma--codegeass , SKyongmania , christie_666 , omgspoons , SuperIchigo , Itachiloveme , strawberry_poca-chan , Darkamii54 , NazoNoKuroNeko , Roro , Gawriil , AkemiDouhito , Lillyina , Haricku
Tags | 2
Staz Charlie Blood has been tagged as
Assignments | 2
Staz Charlie Blood appears in the following
Voice Actors | 2
Staz Charlie Blood is voiced by
How Well Known | 2
| | |
| --- | --- |
| HirotaMasami | Don't know character or source. |
| okami95 | Know source and character. |
Love Hate | 20
Staz Charlie Blood is loved by
NazoNoKuroNeko, Seiren, AniahLiepard, delchan, Haricku, boltuzumaki, vankata99, LilEmoKi-chan, Ze-Fangirl, Roro, SK071, SuperIchigo, Gawriil, EnmaAlker, strawberry_poca-chan, Wafeltje, otakugirl1500, AkemiDouhito, SKyongmania, Katt
Staz Charlie Blood is hated by
Favorite Rating | 1
Rating
Staz Charlie Blood

—Character Review
Rating:

8.00

out of

10


based on

1406

reviews.
VS | 4
Staz Charlie Blood appears in the following VS matches
| | | | |
| --- | --- | --- | --- |
| If you had to live with their family for a month, which would you choose? | | | |
People SEO
Staz Charlie Blood
ブラッド・チャーリー・スタズ (Vlad)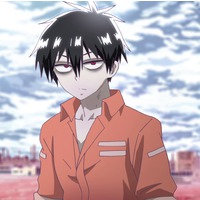 Anime Character
10
younger brother of
Braz D. Vlad
http://www.animecharactersdatabase.com/character.php?id=46815
Blood Lad: I'm not a Cat
Hetalia_Italy
Yesterday 09:56 pm

This show could not have ended better. What a ride. I'm really excited for the next season and what's to come next!

10
Kamisama Kiss
Feb 8, 2016 / Feb 8, 2016
by ilovepizza
Review length: Short
ONE OF MY TOP FAVORITE!!! ~~ The anime is just superb I highly recommend this for those who love Shoujo/Romance/Comdedy/Fantasy/SuperNatural/Demons lover like me ♥
Awaiting for them to update the Season 3 (anime) ♥ its just because the Manga is still on going and I just can't wait !! I'm just waiting for their new release!!
Post a link to an image you want the Anime Characters Database Community to Identify


SPONSORED LINKS
VS
Hackermike8 asks
Who would win in a titfight?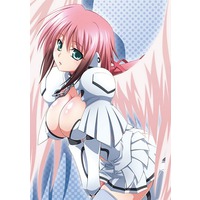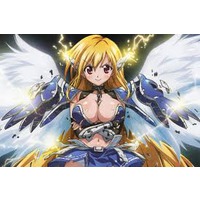 LATEST FORUM POSTS

Re:Lounge Changes ?
Yeah, I'll also agree with using the discord [more ...]
Posted by Nori13
Thu 1:42 AM

Where is this scene from?
I have watched this scene on YouTube a while ago a[more ...]
Posted by Sakamoto-san
Wed 12:51 PM

Re:Lounge Changes ?
I'd say having the sidebar on the right is de[more ...]
Posted by OMGasm
Wed 1:50 AM

Image Filter
SERVER TIME
3:47 AM, Sat Feb 13 2016
Chatbox
Popular