Nekomata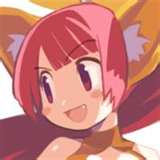 Nekomata has the following indexed traits
ID

47497

Gender

Female

Eye Color

Brown

Hair Color

Pink

Hair Length

Past Waist

Apparent Age

Teen

Animal Ears

Yes
Comments | 12
| | |
| --- | --- |
| | Hey where's Cait Sith? They are not the same monster... can no one see... |
| | |
| --- | --- |
| | I see... I tried to upload XD |
A Cait Sith is a recolour of the same monster. Also that image you uploaded is fanart and not official art.

@Kana I also find it amusing that you thought posting as an anonymous user would change my mind. No one but you would know that I left that comment on your rejected character :P
| | |
| --- | --- |
| | Well look additional images... :P Like dAH i'M NOT STUPID, A BLUE ONE.... oh screw it, it's the nightmare "First grade" all over again... and plus why would you assume that the person who posted knew that you regected it? Heck, I didn't even know so da.? And how do you post anonymously? |
Example 1:

Wiki page

. Shows that it's a blue version of the "Kit Cat".

Example 2:

The sprite sheet

. Ripped from the game shows once again that a "Cait Sith" is simply a blue version of this character.

I'm not going to argue with you here. If there are any more issues you wish to bring up, please talk to me in the private lounge. ^^
| | |
| --- | --- |
| | I agree this conversation is pointless. They are the same monsters, just different grade. They are not even unique monsters to begin with. I don't see what you're arguing about. Surely you don't consider any fan-made version a new character, do you? |
| | |
| --- | --- |
| | Well sure... Should have uploaded cait sith instead, she's so PRETTY!!! |
| | |
| --- | --- |
| | She is absolutely the same, just different coloring. I'm sure you can recolor that fanart picture and get nekomata instead of cait sith if you want to. And Nekomata IS the basic form. Sure, I myself liked some colors more than the others in Disgaea, but it's just a coloring preference... well, and stat maxing, but some Disgaea games allows to use other grade's colors for higher grades. |
| | |
| --- | --- |
| | Itś because Nekomata is pink and CS is blue. Plus... that picture is so cute |
One of my favorite monsters!! BTW, basically the Nekomata and Cait
Sith are the same. Think of them as regular cats. They're just different species, same thing. Different color, same monsters. Disgaea 2 FTW!
| | |
| --- | --- |
| | ... Now this is just weird. Why is NEKOmata tagged "kitsune". I mean, it's a cat demon with a cat in its name, why would anyone mistake her for a fox? |
| | |
| --- | --- |
| | Perhaps some people have mistaken "Kitsunemimi" with "Kemonomimi". Nevertheless if it's the case, I hope it won't need a long verification work. |
Favorites | 6
Nekomata has been saved as a favorite character by
Tags | 3
Nekomata has been tagged as
Assignments | 2
Nekomata appears in the following
Love Hate | 1
Nekomata is loved by
Nekomata is hated by
People SEO
Nekomata
猫股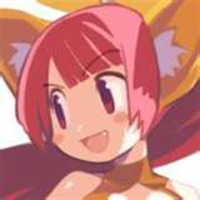 Anime Character
0
http://www.animecharactersdatabase.com/character.php?id=47497
Disgaea: Hour of Darkness
Hetalia_Italy
Yesterday 09:56 pm

This show could not have ended better. What a ride. I'm really excited for the next season and what's to come next!

10
Kamisama Kiss
Feb 8, 2016 / Feb 8, 2016
by ilovepizza
Review length: Short
ONE OF MY TOP FAVORITE!!! ~~ The anime is just superb I highly recommend this for those who love Shoujo/Romance/Comdedy/Fantasy/SuperNatural/Demons lover like me ♥
Awaiting for them to update the Season 3 (anime) ♥ its just because the Manga is still on going and I just can't wait !! I'm just waiting for their new release!!
Post a link to an image you want the Anime Characters Database Community to Identify