---
Seasons Update

Added an option to sort by Most Popular

This will show you series most favorited by members for any given season .

Scroll down to Options, and click the link to Order by Most Popular


Members can enjoy several overlays
1) watching list info
2) favorites info

Background colors indicate watching status
And a border around the hearts indicates it appears on your fav list



Sample from Spring 2013 Anime, most popular

Jun 23, 2014
Rei
---
---
---
Simplified Logged In Box



Some links were moved to User Control Panel

Such as





Clicking your user name will take you to the User CP page.
Jun 15, 2014
Rei
---
---
A-Z Series Updates

Made a few updates to A-Z Series

1) By default, it'll show 30 tiles with a pager
2) Added a media type selector, allowing you to filter the list to and one of the 13 media types

Example: Movies

3) These can also be filtered by letter

Example: Movies starting with B

4) Any tile listing can be converted to a simple text list by clicking the Show as List button

Example: Text list of movies starting with letter B

Jun 13, 2014
Rei
---
June 10

The side menu will now alternate between promoting

- Latest VS matches
- Latest Forum posts
- Guilds Active Today

The Guild Listing has been changed to display only the guild name, and only guilds you can join. And is sorted by most members. Makes for a simpler layout.

Guild Activity Points no longer count image uploads.


Some cool numbers

2,005 character VS matches created
68,302 characters from 6,690 series indexed
861,723 lounge posts made
13,439 who's this character questions posted
26,369 members

Jun 10, 2014
Rei
---
June 7th



Hinagiku Katsura is the character in our new Summer themed banner.

--

The Forums have been greatly simplified. Feel free to start up a new thread or post a reply to a topic of interest. New Members are encouraged to start their own Introduction Thread . ^_^

--

The Watching List now has limited support for drag n' drop. Drag a series from one day to another, and it'll be automatically moved for you.

Jun 7, 2014
Rei
---
June 1st

Card Broker listings have been cleared. At the start of each month we'll be clearing the listings so that cards don't end up listed forever.

If you have cards you'd like to sell, put them up for sale here .


ACDB Help Channel

Members can drop by to post questions and share ideas. I'll try to comment on everything posted.

Search Update

Clicking a next to a tag in the side menu will filter your search to show characters with that tag. Currently only one tag is supported at a time.

Jun 1, 2014
Rei
---
planeten

This is the Horror version of Miku O.O
but its good!! *_*

Sep 4, 2014
Latest Forum Posts

Gore Sorcery anime
I don't have a picture to go by, but there[more ...]
Posted by Gyrannon
Mon 10:42 PM

Mystery Anime.. girls runs away after being surprised for birthday.. help!
Anyone who can help me figure this out will have q[more ...]
Posted by George
Sun 6:01 PM

Is this girl canon?
I've seen this teenage girl pretty much all o[more ...]
Posted by QuestionGuyOrHelper
Thu 4:15 PM

VS
Legaia2013 asks
Who would win in a fight?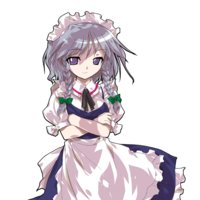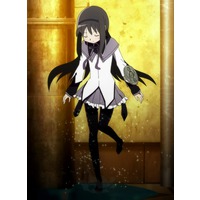 Image Filter
Server Time
6:03 AM, Wed Nov 26 2014
~Lounge~

05:28 am
<
Akikojam
> As always, familiars make the best characters


05:20 am
<
Ryuushima
>
LONG MESSAGE NOT DISPLAYED

05:18 am
<
Ryuushima
> still hard to say which of the girls I like the most, but the entire Trinity Seven anime just screams harem ending. Mira is also finally joining the harem more and more which is sweettt because she is in the same awesomeness league as the rest of the girl but then a mild tsundere version.

05:17 am
Anime Characters Database Gives 1 Lolis to Nanako-chan. You Have a Total of 4 lolis.

05:16 am
<
Nanako-chan
> .loli


Join the Lounge
Chatbox
beliebt