Sekai Saionji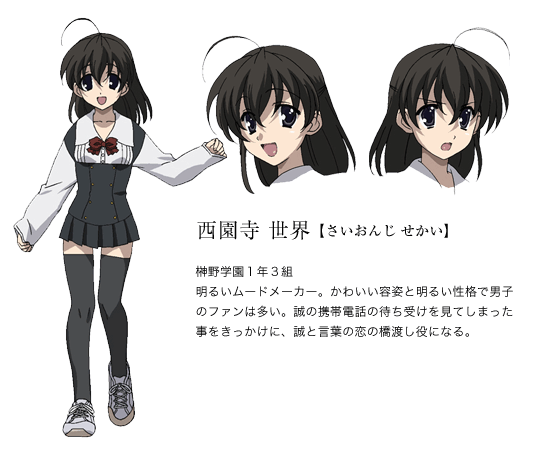 Sekai Saionji has the following indexed traits
ID

2472

性別

女性

目の色

グレー

毛の色

黒

毛の長さ

胸まで

大まかな年齢区分

十代

みみっこ

なし
Extra Details | 2
Birthday

December 7

Star Sign

Sagittarius
Relations | 2
Sekai Saionji has the following relations with other characters
These characters have the following relations with Sekai Saionji
Additional Images | 10
Sekai Saionji has the following additional images
Comments | 1
sakuranarumi

- Nov 30, 2013

Saionji isn't Tsundere,she is a Yandere because she kill Makoto to be her mine,same with Kotonoha but I don't too know about that.
Favorites | 27
Sekai Saionji has been saved as a favorite character by
zakuvidal , GCNess (8 Points) , marciopf , Neptune , Osukaru-sama , :D_10877_SktrbyEd , Kenshin0 , CalvinClannad , Momax , SasaraiAyasaki , IAmTheUnknown0 , Tamaruhikaru , chiqui1970 , CesarMagnan , Amimomo , RanMouriAoko , roberlife (6 Points) , FurudeHanyuu (6 Points) , Gokinka (6 Points) , iluvspelling (6 Points)
Tags | 5
Sekai Saionji has been tagged as
Assignments | 6
Sekai Saionji appears in the following
Voice Actors | 1
Sekai Saionji is voiced by
Love Hate | 41
Sekai Saionji is loved by
KozashiKyo, seabunny, soul220, Hibiki340, Amvdood, SasaraiAyasaki, Momax, MiyukiCosplayer, chiqui1970, CalvinClannad, Kenshin0, Sucsa, Osukaru-sama, GCNess, zakuvidal, miyu-rin, CesarMagnan, Ryuushima, Kizuato, RanMouriAoko, Tamaruhikaru
Sekai Saionji is hated by
brownhairanimebeauty, HirotaMasami, ryogalovesukyo, tarouise, ayanesayu, Kirari, scentedsprakin, Kaori1998, Peachypanda, revyblue, Satanmedoamevou, shinichiran, Octopus, prettymeyou2, Kelsi23, anonymous17, Fruitcam, LF2005, JustCallMeSatou, tryten30
Favorite Rating | 6
Rating
Sekai Saionji

—Character Review
Rating:

6.17

out of

10


based on

8033

reviews.
VS | 4
Sekai Saionji appears in the following VS matches
People SEO
Sekai Saionji
西園寺 世界(さいおんじ せかい)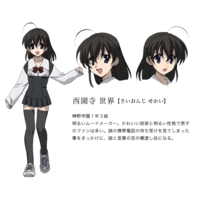 Anime Character
10
http://www.animecharactersdatabase.com/character.php?id=2472
School Days
10
Kamisama Kiss
Feb 8, 2016 / Feb 8, 2016
by ilovepizza
Review length: Short
ONE OF MY TOP FAVORITE!!! ~~ The anime is just superb I highly recommend this for those who love Shoujo/Romance/Comdedy/Fantasy/SuperNatural/Demons lover like me ♥
Awaiting for them to update the Season 3 (anime) ♥ its just because the Manga is still on going and I just can't wait !! I'm just waiting for their new release!!
詳細希望コミュニティで質問することもできます。上記のフォームから詳細を希望する画像を投稿してください。


SPONSORED LINKS
VS
Raximus asks
Whose story you like better?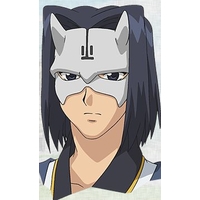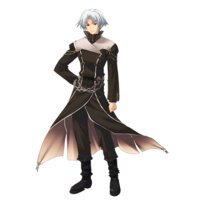 LATEST FORUM POSTS

Re:Lounge Changes ?
Yeah, I'll also agree with using the discord [more ...]
Posted by Nori13
Thu 1:42 AM

Where is this scene from?
I have watched this scene on YouTube a while ago a[more ...]
Posted by Sakamoto-san
Wed 12:51 PM

Re:Lounge Changes ?
I'd say having the sidebar on the right is de[more ...]
Posted by OMGasm
Wed 1:50 AM

Image Filter
SERVER TIME
12:58 PM, Fri Feb 12 2016
Chatbox
人気