Wreathlit Noel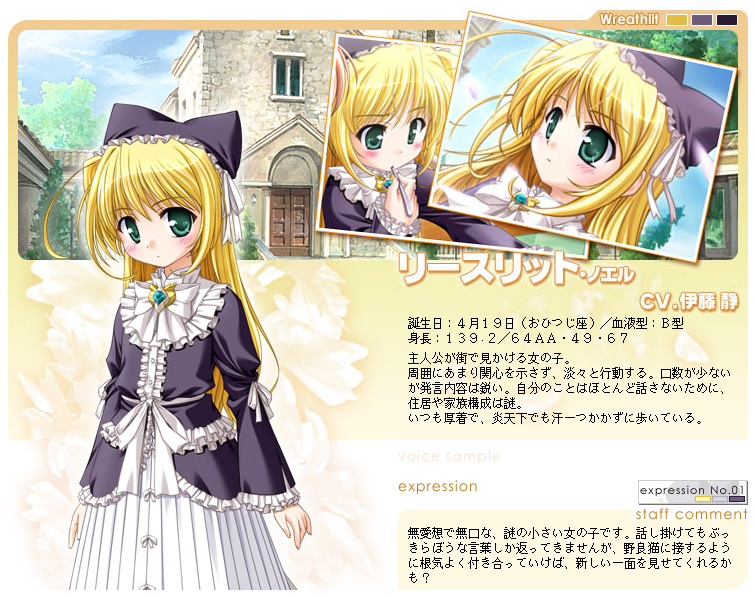 Wreathlit Noel has the following indexed traits
ID

4209

性別

女性

目の色

緑

毛の色

金髪/黄色

毛の長さ

ウエストまで

大まかな年齢区分

子供

みみっこ

なし
Additional Images | 3
Wreathlit Noel has the following additional images
Favorites | 6
Wreathlit Noel has been saved as a favorite character by
Tags | 7
Wreathlit Noel has been tagged as
Assignments | 1
Wreathlit Noel appears in the following
Voice Actors | 1
Wreathlit Noel is voiced by
Love Hate | 2
Wreathlit Noel is loved by
Wreathlit Noel is hated by
Favorite Rating | 1
Rating
Wreathlit Noel

—Character Review
Rating:

1.00

out of

10


based on

1415

reviews.
People SEO
Wreathlit Noel
リースリット・ノエル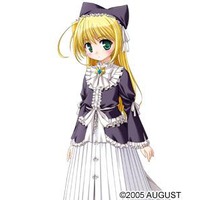 Anime Character
0
http://www.animecharactersdatabase.com/character.php?id=4209
Brighter Than Dawning Blue
10
Kamisama Kiss
Feb 8, 2016 / Feb 8, 2016
by ilovepizza
Review length: Short
ONE OF MY TOP FAVORITE!!! ~~ The anime is just superb I highly recommend this for those who love Shoujo/Romance/Comdedy/Fantasy/SuperNatural/Demons lover like me ♥
Awaiting for them to update the Season 3 (anime) ♥ its just because the Manga is still on going and I just can't wait !! I'm just waiting for their new release!!
詳細希望コミュニティで質問することもできます。上記のフォームから詳細を希望する画像を投稿してください。