Having learned from last time, this time I am making Side Menu's available as an OPT-IN feature. You can find the toggle in the footer of the site, to the far left. Click it once, and the sides will be enabled. Click it again to make them go away. Or visit
this page
to turn just one off.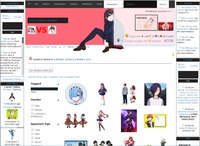 Toggle is in footer:

I may have written this code months ago, but it felt experimental so I left it disabled ... well, here's hoping it works! xD
Once in a while I get a request that leads to an idea I have to wonder, why didn't I do that before?
After writing 1300 lines of code over 3 days and nights ... the answer is rather clear. It's a lot of work! lol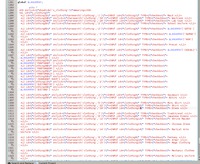 The end result, totally worth it!
I'm adding in 6 new options for filtering ( technically 8, but 2 became too low priority ).
Wearing
We've been indexing characters with 30 differt outfits - have a look what comes up!
Year
this can filter characters down by the Year the series they are primary assigned to
Type
Now you can explore some of the other types of characters on ACDB, or filter all but Japanese Anime
Media Type
Movies, Games, etc
Role
Looking for main characters? Antagonists? Protagonists?
NSFW
Show only SFW characters, or take a glance at NSFW characters
What are you waiting for?
Give it a try!
I've added additional names to the Show All characters view.
My Hero Academia
is starting to have a lot of characters, so this should help avoid ( myself ) adding duplicates due to someone having their real name instead of their hero name, etc. xD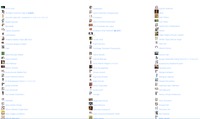 I've also launched a
Survey
. Members can vote once, everyone else can vote once per IP.
I'm thinking I may need to do a little more detailed of a survey.
I'll let this run a while yet though. As my thoughts are shifting to the appearance of the site.
Has the site ever looked good? If so, I could revert back to one of those themes.
Side menu, no side menu?
HUGE HEADER, small header, no header?
Drop down menu, no drop down menu?
Oh and colors .... so many possible color combinations O_O
As tempted as I am to hire a professional, now that I know how they operate, I can do it myself.
Likely what it'll come down to .... I'll craft a bunch of mockups, then do a survey. Maybe put them to a 5 star vote.
Hey you! Do you want to enter a mockup? Have it ready sometime in October, and you can compete against me.

Here's our
TEMPLATE
- do your best!
| | |
| --- | --- |
| Bookmark this Page 1 like | |