March 3rd's Tip

Ranks

Every day you log into Anime Characters Database brings you 10% closer to your next rank . In other words, you need to log in 10 days to reach your next rank. Once you reach the top rank, you can start using Epic Ranks!

Mar 3, 2014
Cirno
---
March 1st's Tip

VS Matches




You can vote for characters in a VS match, and you can also make matches for others to vote on. There are a lot of VS matches to explore!

Mar 1, 2014
Cirno
---
Alerts

ACDB now has an Alert notification system . It aims to be lean and meaningful, but also fun for everyone.

Members can send 1 alert per day to any member. ( This likely will change - I'm looking at allowing alerts between friends with higher limits. ) Moderators can send an unlimited number of alerts. And gradually automated alerts will be added - such as invitations to private Guilds and issuing of Awards and approval of uploaded card sets

If you have unread alerts, you'll see a yellow icon next to the ACDB logo like so :



Feb 27, 2014
Rei
---
February 26th's Tip

The Lounge



The lounge is where you can chat with other members. There are many many lounge scripts you can play such as .miko, .loli and .neko . Apart from the main lounge, you can open private lounges with other members, and visit and make other lounge channels

Feb 26, 2014
Cirno
---
February 23rd's Tip

Awards



Awards are issued for achievements such as in treasure hunting , quizzes , and the dice games . There are even True Gamer and Gamer Mastery awards for combinations. As you reach certain numbers of points, you are automatically issued awards.

Feb 23, 2014
Cirno
---
---
February 21st's Tip



Treasure chests can be found on random characters. Chests contain jewels and a chance of containing a card. Sometimes there can even be more than one chest on a character.

To help you find chests, you can buy Intel . Better intel costs more jewels, but allows you to find the chest quicker.

Do you have what it takes to be an S-class Treasure Hunter??
Feb 21, 2014
Cirno
---
February 17

Profiles Reboot

I've updated the toolset for writing Character Profiles, and created a new viewer that'll keep track of the most recent profile additions.

Page View Counter Reset

Fixed a design flaw that prevented characters from being counted.

We have counters for -
Character Views
Series Views
Character Image Views
Series Image Views

Extra Details

The Extra Details tool has a new database backend. It's a lot easier for me to work with, and our moderators can keep a closer eye on it.

If you've every wanted a criteria for characters beyond the standard eye color, hair color, hair length, age, gender, mimikko - please use Extra Details !

Extra Details is also available for titles. You can use it to add anything.



Feb 17, 2014
Rei
---
Cards Updates

Created a Card Request Board .

When viewing cards you are collecting, you can click (R) to request a card.



Feb 13, 2014
Rei
---
February 6th

Most Viewed Characters is back!

It'll update daily with the most viewed characters today.

--

Originally I kept the page views in the character table, but due to the nature of MyISAM tables this lead to a lot of database locks

Each update on a character's view count would stall all reads and writes until it was completed. Which was okay until we had something like 10 updates per second on a database of over 50,000 characters. Eventually indexes would need to be rebuilt, and the whole thing would grind to a halt for several seconds.

This time I'm trying a separate table ... that tracks views for a specific day only. Small data set. Likely much faster with less locking.

Hope it works!

Feb 5, 2014
Rei
---
Latest Forum Posts

I am new
I am new to ACDB and haveing fun.
Posted by Kevinhoekstra587
Thu 1:16 PM

Are there any pages about character designer of characters or animates?
I want to find animates with good character design[more ...]
Posted by mejuiil
Wed 8:17 PM

Who Are They???
The Images are from a Parody of No game no life Sp[more ...]
Posted by Cgmf07
Wed 8:04 PM

VS
CalvinClannad asks
Who is cuter?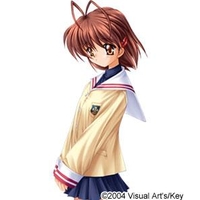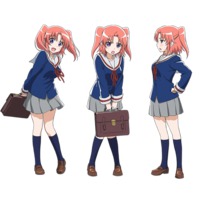 Image Filter
Server Time
2:10 PM, Thu Oct 30 2014
~Lounge~


Join the Lounge
Chatbox
Popular