This is the lobby of our PRIVATE Lounge. Please
login
to use the more awesome lounge available only to
registered
members.
武

As for those signs...
&lt
&gt

Apr 1, 2014
█

I know where everything is on MAL already, I've known that site for years.

Apr 1, 2014
武

That makes you a really clumsy person.

Apr 1, 2014
█

I actually have trouble finding characters here. (Right, can't use greater than or less than signs. -_-)

Apr 1, 2014
█

Because I already had a MAL tab of it open, actually, that's why I thought of him. xD

Apr 1, 2014
武

Y U NO search here instead?

Apr 1, 2014
█

YES, HIM. THANK YOU. That was driving me crazy. Was searching on MAL through the character list. xD

Apr 1, 2014
武

Niijima?

Apr 1, 2014
武

Or Cho Aniki.

Apr 1, 2014
█

Crap, what was his name, from Kenichi....
Ya know, the alien dude that was a total bastard.

Apr 1, 2014
武

Just put

Chousen

on everyone's avvie instead.

Apr 1, 2014
* Rei is open to more ideas for April fools troll avatars ..
█

I like Kyuubey. I have his face as one of my wallpapers. xD
I can't seem to think of anything other than necklaces.........

Apr 1, 2014
王

something like that =P

Apr 1, 2014
武

Mass Kyubei, eh?

Apr 1, 2014
█

Hmmm.... I feel like gorging on something anime-related...
I already have three necklaces (Though I only bought one of them), so what now? xD

Apr 1, 2014
█

Yeah, I've been looking, doesn't seem like it.

Apr 1, 2014
王

did watch a bit of the first season tho. was alright

Apr 1, 2014
王

Not sure if it ever was

Apr 1, 2014
█

Do you know if Yuru Yuri was ever serialized in English? (The manga, I mean.)

Apr 1, 2014
█

Dunno if it was supposed to flash, coulda been slow intardnet. :P

Apr 1, 2014
█

I opened my anime list on MAL, and a giant banner with a pink MLP pony that said 'This is my list now' started flashing for a few secs. xD

Apr 1, 2014
風

wut

Apr 1, 2014
█

I JUST GOT ----ING JUMP SCARED BY A PONY ON MAL xDDDD

Apr 1, 2014
█

ROFL

Apr 1, 2014
Mitsugu

Random voice form the web, Masterchristian:
The comments section is not the place to air your arguments and petty bickering.
That's what PLs, and the forums are for.

Masterchristian, you have now been warned twice about this conduct, and the next step is a temp ban from ACDB.
Next, Mr. Anonymous: Stop Pulling Masterchristian's Strings! I've got my eye on you this Summer, for this argument is no memory I can soon forget.

Finally, B-Gata H-Kei is a fun filled series I know a bit about, and Yamada is just Yamada. She has no other name.
As in the opening line of the Anime, the narrator/ floating god Ero states: 'We don't know her first name, it's a secret, so she's just Yamada'. So I don't know where you're getting your information, though she is voiced by Yukari Tamura in the original JP.
Even in the Manga her full name is unknown.


11:34 am

DeKnijff

Wonder why no one has uploaded Susanoo yet.

Aug 19, 2014
VS
Kenshin0 asks
Which loli do you like more?
(Only vote if you have watch the anime "Problem children are coming from another world, aren't they?")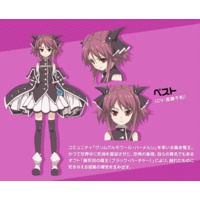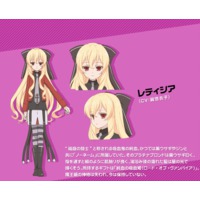 Latest Forum Posts

Re:Cosplay suggestions for a bigger girl?
[quote1384199941=Monokuma] You're "big&[more ...]
Posted by deathgoat
Wed 8:57 PM

Re:does this person look like an anime character?
Dressed like one, but nope
Posted by deathgoat
Wed 8:54 PM

Re:Cosplay with bad looking teeth/braces? HELP!
I agree with Shinigami ^_^ But, I was up to the[more ...]
Posted by deathgoat
Wed 8:48 PM

Image Filter
Server Time
2:01 PM, Thu Aug 21 2014

~Lounge~


Join the Lounge
Chatbox
Popular