| | |
| --- | --- |
| Total Members: | 29006 |
| Members seen past 30 days: | 1000 |
| Members seen since midnight: | 71 |
Members seen last 60 seconds
Members seen since midnight
Ryuushima, Rei, Akikojam, OMGasm, DeKnijff, kazuko21, 8SummerMemories, Phozz, ANIMazer, Chibidarkangel, Chillsara, Brenpedapa, ravenlord, YXKIII, chrisPZT, FoxReit, shounetsujigoku, Solorin, oonee, KokoroNoTakara, Igraine, Legaia2013, Zehel, hamza2707, Mitsugu, Drago530, LiCobra, melicanianime, Nelsonma11355, Anihilizm, Skull_Flare10, Anime_Pryo, nickshogun, jdawg, Eiki-sama, gaslighting, Stavri, giande, JackieChurchill, carefulminnow98, iMox, klop, Scarlet, Linkinero, amy552, Abeltrx, Sasori6744, dunker, Rongsox, 13x31, squidrobber, PuppetearMaster, YamiHell, SplendidNakedButtPirate, Vtai99, CalvinClannad, Fredho_p18, AeiroWultx, DaZEROrk, CaptainBrain, Dmasterman, Nanako-chan, likm, lolPONYlol, kaishi, scarydescent, DeafeningMeat62, LykenLife, OmegaDelta, Tannim07, hulkling1986
| Date | Members that were online |
| --- | --- |
| 2014/09/28 - Sunday | 163 |
| 2014/09/27 - Saturday | 160 |
| 2014/09/26 - Friday | 154 |
| 2014/09/25 - Thursday | 161 |
| 2014/09/24 - Wednesday | 162 |
| 2014/09/23 - Tuesday | 152 |
| 2014/09/22 - Monday | 159 |
| 2014/09/21 - Sunday | 163 |
| 2014/09/20 - Saturday | 182 |
| 2014/09/19 - Friday | 166 |
| 2014/09/18 - Thursday | 163 |
| 2014/09/17 - Wednesday | 162 |
| 2014/09/16 - Tuesday | 158 |
| 2014/09/15 - Monday | 173 |
| 2014/09/14 - Sunday | 177 |
| 2014/09/13 - Saturday | 173 |
| 2014/09/12 - Friday | 160 |
| 2014/09/11 - Thursday | 173 |
| 2014/09/10 - Wednesday | 173 |
| 2014/09/09 - Tuesday | 163 |
| 2014/09/08 - Monday | 159 |
| 2014/09/07 - Sunday | 171 |
| 2014/09/06 - Saturday | 164 |
| 2014/09/05 - Friday | 159 |
| 2014/09/04 - Thursday | 162 |
| 2014/09/03 - Wednesday | 149 |
| 2014/09/02 - Tuesday | 164 |
| 2014/09/01 - Monday | 163 |
| 2014/08/31 - Sunday | 164 |
| 2014/08/30 - Saturday | 167 |
| 2014/08/29 - Friday | 173 |
| 2014/08/28 - Thursday | 172 |
| 2014/08/27 - Wednesday | 169 |
| 2014/08/26 - Tuesday | 172 |
| 2014/08/25 - Monday | 194 |
| 2014/08/24 - Sunday | 175 |
| 2014/08/23 - Saturday | 156 |
| 2014/08/22 - Friday | 162 |
| 2014/08/21 - Thursday | 159 |
| 2014/08/20 - Wednesday | 171 |
| 2014/08/19 - Tuesday | 168 |
| 2014/08/18 - Monday | 168 |
| 2014/08/17 - Sunday | 158 |
| 2014/08/16 - Saturday | 176 |
| 2014/08/15 - Friday | 155 |
| 2014/08/14 - Thursday | 165 |
| 2014/08/13 - Wednesday | 174 |
| 2014/08/12 - Tuesday | 169 |
| 2014/08/11 - Monday | 150 |
| 2014/08/10 - Sunday | 176 |
| 2014/08/09 - Saturday | 171 |
| 2014/08/08 - Friday | 178 |
| 2014/08/07 - Thursday | 196 |
| 2014/08/06 - Wednesday | 187 |
| 2014/08/05 - Tuesday | 185 |
| 2014/08/04 - Monday | 206 |
| 2014/08/03 - Sunday | 186 |
| 2014/08/02 - Saturday | 174 |
| 2014/08/01 - Friday | 166 |
| 2014/07/31 - Thursday | 174 |
13x31

Yeah, her left eye seems a bit too far over.

Yesterday 12:17 pm

planeten

Its A great anime About Friendship, and Brotherlove (not Yaoi! )
and how they both nerver give up!

Nov 24, 2014
Latest Forum Posts

Koko
I am Koko, and I am crazy but that is what is ende[more ...]
Posted by KokoroNoTakara
Fri 6:05 AM

Gore Sorcery anime
I don't have a picture to go by, but there[more ...]
Posted by Gyrannon
Mon 10:42 PM

Mystery Anime.. girls runs away after being surprised for birthday.. help!
Anyone who can help me figure this out will have q[more ...]
Posted by George
Sun 6:01 PM

VS
DeKnijff asks
Who's powers/abilities would you rather have for yourself?
You can only have Tendō Pain's powers. You have Accelerator's powers from before his head injurie.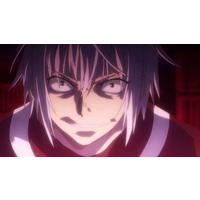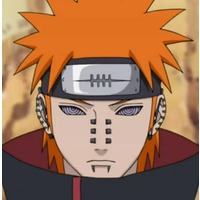 Image Filter
Server Time
9:22 AM, Fri Nov 28 2014
~Lounge~


Join the Lounge
Chatbox
Popular