| | |
| --- | --- |
| Total Members: | 33486 |
| Members seen past 30 days: | 902 |
| Members seen since midnight: | 52 |
Members seen last 60 seconds
Members seen since midnight
Nori13, LiCobra, Mitsugu, Cirno, Ryuushima, Akikojam, OMGasm, Rei, NuitTombee, Megami_Scarlet, Kaymish, jornalator, ANIMazer, Maredva, trollking86, Aya_Kei, MoonlightBlossom, Skull_Flare10, ravenlord, LynnKlift4, CaptainBrain, LucifersKin, Mercury, amychen80360, phildudex, DaZEROrk, Egnki, Eiki-sama, seionigiri, KarasuYoukai, SpiritWarrior, Chocolalolz, gamblesquail67, ayanechan, Kardrinalin, Hetalia_Italy, MegaManBlitz, Ku-Chan, arifp230, Osukaru-sama, CalvinClannad, tiamatnightmare, squidrobber, inabaaa, gameboyaxc, nyx_chanxxx7, CoOlaNiMe, Ad033, Lozkax, sayaka_kino, Wereknight, LordOfHentai
| Date | Members that were online |
| --- | --- |
| 2015/08/04 - Tuesday | 160 |
| 2015/08/03 - Monday | 155 |
| 2015/08/02 - Sunday | 156 |
| 2015/08/01 - Saturday | 146 |
| 2015/07/31 - Friday | 138 |
| 2015/07/30 - Thursday | 144 |
| 2015/07/29 - Wednesday | 142 |
| 2015/07/28 - Tuesday | 142 |
| 2015/07/27 - Monday | 148 |
| 2015/07/26 - Sunday | 159 |
| 2015/07/25 - Saturday | 144 |
| 2015/07/24 - Friday | 158 |
| 2015/07/23 - Thursday | 153 |
| 2015/07/22 - Wednesday | 173 |
| 2015/07/21 - Tuesday | 150 |
| 2015/07/20 - Monday | 149 |
| 2015/07/19 - Sunday | 137 |
| 2015/07/18 - Saturday | 156 |
| 2015/07/17 - Friday | 154 |
| 2015/07/16 - Thursday | 150 |
| 2015/07/15 - Wednesday | 143 |
| 2015/07/14 - Tuesday | 143 |
| 2015/07/13 - Monday | 157 |
| 2015/07/12 - Sunday | 145 |
| 2015/07/11 - Saturday | 139 |
| 2015/07/10 - Friday | 156 |
| 2015/07/09 - Thursday | 149 |
| 2015/07/08 - Wednesday | 157 |
| 2015/07/07 - Tuesday | 165 |
| 2015/07/06 - Monday | 155 |
| 2015/07/05 - Sunday | 175 |
| 2015/07/04 - Saturday | 135 |
| 2015/07/03 - Friday | 141 |
| 2015/07/02 - Thursday | 146 |
| 2015/07/01 - Wednesday | 141 |
| 2015/06/30 - Tuesday | 146 |
| 2015/06/29 - Monday | 168 |
| 2015/06/28 - Sunday | 157 |
| 2015/06/27 - Saturday | 144 |
| 2015/06/26 - Friday | 144 |
| 2015/06/25 - Thursday | 153 |
| 2015/06/24 - Wednesday | 150 |
| 2015/06/23 - Tuesday | 158 |
| 2015/06/22 - Monday | 155 |
| 2015/06/21 - Sunday | 158 |
| 2015/06/20 - Saturday | 154 |
| 2015/06/19 - Friday | 157 |
| 2015/06/18 - Thursday | 157 |
| 2015/06/17 - Wednesday | 142 |
| 2015/06/16 - Tuesday | 163 |
| 2015/06/15 - Monday | 155 |
| 2015/06/14 - Sunday | 152 |
| 2015/06/13 - Saturday | 136 |
| 2015/06/12 - Friday | 133 |
| 2015/06/11 - Thursday | 148 |
| 2015/06/10 - Wednesday | 141 |
| 2015/06/09 - Tuesday | 153 |
| 2015/06/08 - Monday | 133 |
| 2015/06/07 - Sunday | 125 |
| 2015/06/06 - Saturday | 143 |
Seiren
Yesterday 10:49 am

He is the definition of "not sure if I wanna bang him or run away... far away".

Anonymous

Oct 1, 2015

This Place is set in the Industrial Wasteland. But Everything is Made by Economics that Manufacturing Products and stored in these containers and delivered in Stores and Warehouses. Where this Industrial Area provide with Smog that causes Air pollution. On the other head, Modern Factories will replace the smokestacks that will be safe and cleaner as in the 20th Century.
Post a link to an image you want the Anime Characters Database Community to Identify


Sponsored Links
VS
Bailey asks
Who would win in a death battle?
Don't vote unless you know both!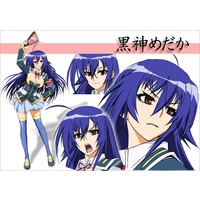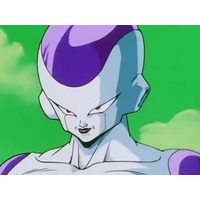 Latest Forum Posts

Re:Anime Screen Shot Game
Correct! Your turn Eiki-sama
Posted by Rei
Sun 5:39 AM

Re:Anime Screen Shot Game
World Trigger
Posted by Eiki-sama
Sun 2:54 AM

Re:Anime Screen Shot Game
It's been nearly two years since the last pos[more ...]
Posted by Rei
Sun 2:28 AM

Image Filter
Server Time
7:06 AM, Sun Oct 04 2015
Chatbox
Popular
Sponsored Links