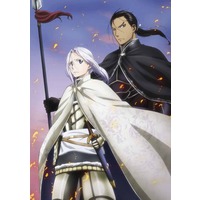 Arslan-senki starts off a little slow. We have a young pampered prince, with high ideals and complete ignorance of the outside world. His arrogant father rules prosperous lands, and has won many wars earning him quite a terrible reputation. Very soon a new war breaks out against a foe more clever than any he has faced before. Betrayal within soon leads to the fall of the city.

The focus from here out is on Arslan's quest to retake his home and become King. Having barely escaped the battle alive with the aid of the military general Daryun, Arslan seeks out help from many interesting and capable people.

Most battles are over quickly - usually decided by a clever strategic ploy. This differers greatly from Kingdom, where the battles are the focus of an entire season of episodes.


In summary: The characters are fun, the story interesting, the battles exciting, and the plot ever thickening. It's a good anime, and well worth watching for any fan of action/adventure anime!
---