| | |
| --- | --- |
| | |
| Series ID | 101669 |
| English Title | Sensei! Shite Ageru |
| Romaji Title | Sensei! Shite Ageru |
| Furigana Title | せんせいっ! してあげる |
| Japanese Title | 先生っ! シてあげる |
| Japanese Studio Name | 桃色劇場 |
| English Studio Name | Momoiro Gekijou |
| Content Rating | A - Adult |
| Genre Tags | |
| Release Date | 2011/03/18 |
| Links | Home Page Getchu |
| Character Popularity * | 0 |
Latest Comments
Anonymous

kawaiiiiiiiiiiiiiiiiiiiiiiiiii​iiii

Yesterday 05:16 pm

Anonymous

A lot of the characters are missing??? Need them! Good show, a lot of fighting scenes, but alright otherwise :)

Yesterday 10:33 pm
1
Beyblade Metal Fusion / Metal Fight Beyblade
Yesterday 09:23 pm / Yesterday 09:23 pm
by Misty_Dreams
Review length: Average
First off I love Beyblade. I watched it until Beyblade Metal Fury, I stopped because I was busy packing stuff to move ect. Some of the characters annoy me, I really like the graphics on this one (including some other animes). Some anime graphics are either little detailed, too detailed or drawn drawn really bold that watching or looking at will get me a headache. The plot was pretty good and progressive unlike Pokemon, don't get me wrong, I love. Pokemon but the plot was unprogressive and some of the episodes were off the point. There's also one more thing; some of the characters, as the series progressed, got substantially weaker, which irritated me greatly. All in all, I give this a 7 out of 10 star rating. I greatly love Beyblade and I hope to continue watching the anime again soon. ~ Misty
Guild Activity Today
VS
CalvinClannad asks
Who do you prefer to be your girlfriend?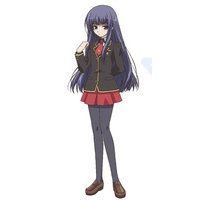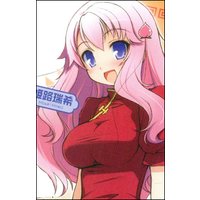 Image Filter
Server Time
12:13 AM, Wed Mar 12 2014

~Lounge~

Yesterday 11:13 pm
<
13x31
> works for me.... i think ommy broke something XD

Yesterday 11:04 pm
<
OMGasm
> lol... oddly enough i can't seem to use facebook at all, it doesn't even give me a can't connect screen, instead it outright refuses to even start a connection as if i never entered the url

Yesterday 10:51 pm
Anime Characters Database [OMGasm] has left the lounge.

Yesterday 10:46 pm
Anime Characters Database [HapiiKat126] *slowly decends from ceiling of lobby being tied to a rope and dressed in a cat hat and an astronaut suit* This is totally necessary for my entrance. Trust me. It is. Stop judging. Just be amazed. Be amazed of da cat hat BRUH....

Yesterday 09:25 pm
<
Mitsugu
> Not I, that's still on my to watch list.


Join the Lounge
Chatbox
Latest Forum Posts

Re:dark souls !!!!!!
hmm, the whle lore itself, plus this is a game whe[more ...]
Posted by Shinigami_55
Tue 9:27 PM

Re:dark souls !!!!!!
Any particular part that stood out to you in the l[more ...]
Posted by gantagunguy101
Tue 6:51 PM

Re:dark souls !!!!!!
It has a wonderfull lore, and its challenging enou[more ...]
Posted by Shinigami_55
Mon 8:04 AM

Popular