| | | | |
| --- | --- | --- | --- |
| 2012 | Spring | 1 | Full Info |
Airtime Project Status: this listing. and mods can easily add and delete ( with confirm ) seasons. edit, and full info pending coding!
Protagonist
Antagonist
Main Character
Unsorted
Latest Comments
katzanna

Well in the anime I've seen her with blonde hair only (obviously...), and in the live action she has black/dark brown hair so, it's possible but I have yet to see her with red hair. I think you should try it, It seems like it would look cool!

Yesterday 09:36 am

Anonymous

I love this show sooooo much! It's really addictive! XD I could watch it again... and again... and again...

Yesterday 01:49 am
Guild Activity Today
VS
CalvinClannad asks
Who do you prefer to be your girlfriend?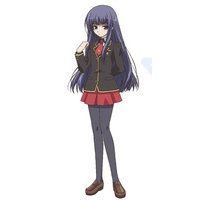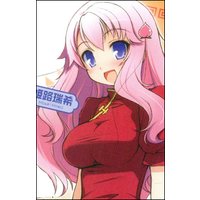 Image Filter
Server Time
12:40 AM, Sun Mar 09 2014

~Lounge~


Join the Lounge
Chatbox
Latest Forum Posts

dark souls !!!!!!
Ok so I have soooo much love for this game now and[more ...]
Posted by gantagunguy101
Sat 11:27 PM

Re:Who's This? - girl, short black hair, gray/black eyes, tank top
It's just a piece of original artwork by [url[more ...]
Posted by AmaterasuWings
Sat 8:23 PM

Who's This? - girl, short black hair, gray/black eyes, tank top
Hi, I don't have any information about the or[more ...]
Posted by koveaiden
Sat 7:37 PM

Popular