Series ID
102274
English Title
Kuro Majo-san ga Tooru!!
Romaji Title
Kuromajosan ga Tooru!!
Furigana Title
くろまじょさんがとおる
Japanese Title
黒魔女さんが通る!!
Japanese Studio Name
シンエイ動画
English Studio Name
Shin-ei Animation
Content Rating
T - Teen
Genre Tags
magic
Release Date
2012/04/04
Links
Home Page EN Wiki JP Wiki Link 6
Character Popularity *
0
Watching

Interested

adiosgatos[ 0 ] squidrobber[ 0 ]
Story & Information -
The TV anime series Kuromajo-san ga Touru!! is created by studio Shin-Ei Animation, based on a series of children's novels written by Hiroshi Ishizaki. The story follows a somewhat cynical fifth-grade schoolgirl named Chiyoko Kurotori, or "Choco". She is training to become a black witch, with the help of the magical world's most ardent instructor, Gubid.
Unknown
Child
Teen
Adult
Senior
Latest Comments
Anonymous

Goku would troll him so bad but if goku fusioned with ichigo no competition FOR ANY ANIME PERSON NO MATTER HOW REDICULOUSLY STRONG THEY ARE

Yesterday 07:45 pm

LiCobra

Yes, you are correct. Vocaloid is not an anime, it is labelled under "Other". On a second note, yelling at people is not the best way to get changes made.

Yesterday 07:05 pm
VS
Otaku_here asks
Which female character is your favorite out of these two?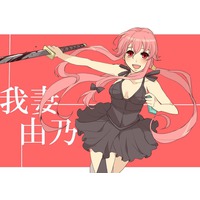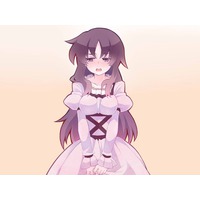 Image Filter
Server Time
4:00 AM, Fri Apr 25 2014

~Lounge~


Join the Lounge
Chatbox
Latest Forum Posts

April 2014, Forum Re-Orginization
I've been thinking about doing some large sca[more ...]
Posted by Rei
Tue 9:40 PM

Re:Title Request Thread
#1: Gundam Build Fighters (English) Gandamu Birud[more ...]
Posted by Eiki-sama
Tue 7:54 PM

Re:What is this character/anime? Please reply
Thank you <3
Posted by MeowMeow
Thu 3:36 PM

Popular