| | |
| --- | --- |
| | |
| Series ID | 102274 |
| English Title | Kuro Majo-san ga Tooru!! |
| Romaji Title | Kuromajosan ga Tooru!! |
| Furigana Title | くろまじょさんがとおる |
| Japanese Title | 黒魔女さんが通る!! |
| Japanese Studio Name | シンエイ動画 |
| English Studio Name | Shin-ei Animation |
| Content Rating | T - Teen |
| Genre Tags | magic |
| Release Date | 2012/04/04 |
| Links | Home Page EN Wiki JP Wiki Link 6 |
| Character Popularity * | 0 |
| Watching | adiosgatos squidrobber |
Story & Information -
The TV anime series Kuromajo-san ga Touru!! is created by studio Shin-Ei Animation, based on a series of children's novels written by Hiroshi Ishizaki. The story follows a somewhat cynical fifth-grade schoolgirl named Chiyoko Kurotori, or "Choco". She is training to become a black witch, with the help of the magical world's most ardent instructor, Gubid.
Latest Comments
Anonymous

I surely agree :) awesome

01:46 am

Anonymous

love it!

Mar 9, 2014
VS
CalvinClannad asks
Who do you prefer as a imouto? (Round 6)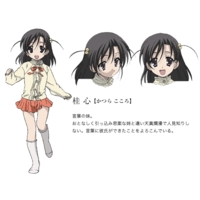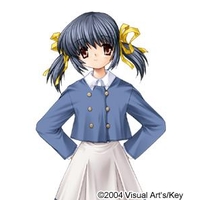 Image Filter
Server Time
4:02 AM, Tue Mar 11 2014

~Lounge~


Join the Lounge
Chatbox
Latest Forum Posts

Re:dark souls !!!!!!
It has a wonderfull lore, and its challenging enou[more ...]
Posted by Shinigami_55
Mon 8:04 AM

Re:Who's This? - girl, short black hair, gray/black eyes, tank top
So it is. Thanks!
Posted by koveaiden
Sun 3:35 AM

dark souls !!!!!!
Ok so I have soooo much love for this game now and[more ...]
Posted by gantagunguy101
Sat 11:27 PM

Popular