Story & Information -
Cowboy Bebop (カウボーイビバップ Kaubōi Bibappu) is a critically acclaimed and award-winning 1998 Japanese anime series written by Keiko Nobumoto, directed by Shinichirō Watanabe, and produced by Sunrise. Its 26 episodes ("sessions") comprise a complete storyline: set in 2071, the series follows the adventures, misadventures and tragedies of four bounty hunters, or "cowboys", travelling on their spaceship, the Bebop. The series explores several philosophical concepts including existentialism, loneliness, and existential ennui.

The series' art direction centers on American music and counterculture, especially the beat and jazz movements of the 1940s–1960s and the early rock era of the 1950s–1970s, which the original soundtrack by Yoko Kanno and the Seatbelts recreates.[1]

Cowboy Bebop was a commercial success both in Japan and international markets, notably in the United States. After this reception, Sony Pictures released a feature film, Knockin' on Heaven's Door (2001), to theaters worldwide and followed up with an international DVD release. Two manga adaptations were serialized in Kadokawa Shoten's Asuka Fantasy DX.
Protagonist
Supporting
Sub Characters
Extras
Unsorted
Latest Comments
Mitsugu

Wasn't this guy in the Dark Crystal?

Yesterday 05:25 pm

Anonymous

chotto!!

12:04 am
Guild Activity Today
VS
nobita-chan asks
Who do you like more?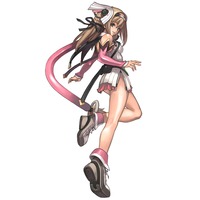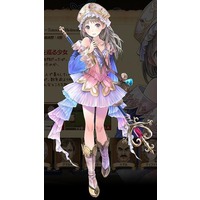 Image Filter
Server Time
1:10 AM, Tue Mar 11 2014

~Lounge~

12:22 am
<
Akikojam
> That aside, it seems spring 2014 includes a bunch of titles I don't know, but also has Sengoku Musou - a one hour special anime about Koei's Samurai Warriors... too bad it's not tv series on Dynasty Warriors or Warriors Orochi, but still interesting.

12:07 am
<
Akikojam
> I'll most likely take care of it later though.

12:06 am
<
Akikojam
> I gotta go in a few minutes, so passing by, but
Sangoku Hime 3
is out which means a need for some uploading to do.

Yesterday 11:43 pm
13x31 hgus a li

Yesterday 11:42 pm
<
LiCobra
> I FAILED AS A SISTER *rolls around in agony*


Join the Lounge
Chatbox
Latest Forum Posts

Re:dark souls !!!!!!
It has a wonderfull lore, and its challenging enou[more ...]
Posted by Shinigami_55
Mon 8:04 AM

Re:Who's This? - girl, short black hair, gray/black eyes, tank top
So it is. Thanks!
Posted by koveaiden
Sun 3:35 AM

dark souls !!!!!!
Ok so I have soooo much love for this game now and[more ...]
Posted by gantagunguy101
Sat 11:27 PM

Popular