| | |
| --- | --- |
| | |
| Series ID | 139 |
| English Title | They Are My Noble Masters |
| Romaji Title | Kimi ga Aruji de Shitsuji ga Ore de |
| Furigana Title | きみがあるじでしつじがおれで |
| Japanese Title | 君が主で執事が俺で |
| Japanese Studio Name | みなとそふと |
| English Studio Name | minatosoft |
| Content Rating | A - Adult |
| Genre Tags | drama, harem, parody |
| Release Date | 2007/05/25 |
| Links | Home Page EN Wiki Getchu |
| Character Popularity * | 15 |
Latest Comments
13x31

People are entitled to their own opinions.

Yesterday 07:46 pm

gegawat

Actually I haven't read the manga, so I guess my point of view is biased, since I only watched the anime. However the fact that I am waiting for the next episodes, just to see what happens next means it grabbed me somehow... Or maybe I am too stupid to get the deeper meaning

Yesterday 01:10 pm
5
Steel Angel Kurumi
Apr 10, 2014 / Apr 10, 2014
by Mitsugu
Review length: Average

Mitsugu Mouryou's Anime Review



Ok, this was a long time coming, SAK I was a grrrrreat example of super-happy-fun time at it best! You get it all: subtle word-play humor(in both the EN and the JP vers.); classic physical gags; decent PG fight sequences(though Karinka was rather sadistic to Saki ); and a prefect example of the wise words of Confucius: "Lovers in triangle are not square." The storyline is good, character design is… yeow(Dr Amagi ...), and Kurumi is a bit winy, but the BIG problem is: 24 episodes x 11-12 mins a pop… you can watch the whole season in 3 ½ hours! So, one could say it's a little too fast paced, but I still say it's worth it. I would say there is blood, but how does an android bleed precisely? I guess it's just red colored coolant(for effect only, and barely any of it). You will also encounter mild to moderate nudity, and some foul language that only enhances the humor further giving SAK I a 4.8(out of 10) despite the fact that it's too short, but there is a few OVA's and a 2nd season(reviews coming up…) Great background noise! I'm using it as that as I Treasure Hunt right now!

Thank you
MMAR23

Guild Activity Today
They Are My Noble Masters
VS
kyleoconnor asks
Who'd you like to see as a pop star? (newer version)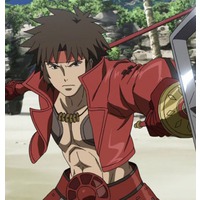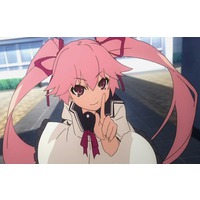 Image Filter
Server Time
12:12 AM, Wed Apr 16 2014

~Lounge~

Yesterday 10:49 pm
Anime Characters Database [OMGasm] has left the lounge.

Yesterday 08:23 pm
<
SilentHunter005
> One of those days...

Yesterday 08:22 pm
Anime Characters Database [SilentHunter005] Dying inside because his dream will never come true

Yesterday 07:47 pm
LiCobra rolls into lounge

Yesterday 06:20 pm
<
cryofwar
> whats weird?


Join the Lounge
Chatbox
Latest Forum Posts

Re:Is this...
Those anonymous comments about the voice actor wer[more ...]
Posted by LiCobra
Tue 10:37 PM

Re:Title Request Thread
#1 : Bust to Bust - Chichi wa Chichi ni #2 Adult [more ...]
Posted by quamp
Tue 8:15 AM

Re:Is this...
You don't say. I posted the same comment &quo[more ...]
Posted by kyleoconnor
Tue 7:22 AM

Popular