Story & Information -
Misaki is a student wanting to pass his exams, so his brother organizes for the famous novelist Akihiko to tutor him. On first meetings Misaki appears to hate Akihiko with passion because, to be honest, he's a pervert and is not ashamed to show it *hint hint*. However over the course of the story, though Misaki denies it, they fall in love.

Meanwhile.. another student called Nowaki(hes really tall btw) meets Hiroki in a park and insists that Hiro becomes his tutor. He claims to have fallen in love with Hiro at first sight, but Hiro is still hurting from a lost love so does not accept it straight away. But yet, they fall in love too.

Meanwhile.. ANOTHER student,Shinobu, falls in love with ANOTHER teacher, You Miyagi, and basically obsesses over him and claims its 'destiny' that the two met. Miyagi doesn't think much of it until Shinobu stops visiting him. Beforehand Miyagi had been madly in love with a teacher he'd had who is now dead, but then he realizes that he loves Shinobu and confesses to the dead teacher (whose name I've forgotten) that he's moved on.

If you wanna know the rest you'll have to read/watch it. I cant really remember what happens exactly. Oo btw Akihiko has a brother who also falls in love with Misaki and a dad who's overpossesive of his sons who also obsesses over wooden bears.
Latest Comments
Anonymous

Me too... they look exactly alike! It's kinda creepy, I think. (Is his name spelt Guy or Gai? I'm reading the manga and it's spelt Gai... I'm confused...)

03:16 am

Anonymous

love it!

05:51 am
VS
nobita-chan asks
Who is prettier?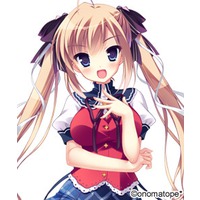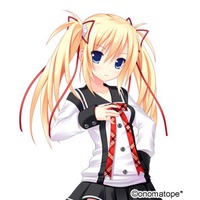 Image Filter
Server Time
10:46 AM, Sun Mar 09 2014

~Lounge~

10:22 am
<
OMGasm
> you are recieving the currency of luck

10:22 am
<
OMGasm
> that'd be great, thanks

10:22 am
Anime Characters Database Gives 1 Lolis to aniqueen. You Have a Total of 1 lolis.

10:22 am
<
aniqueen
> .loli
I am just trying this out like I did yesterday with the nekos...what am I getting exactly?

10:22 am
<
Rei
> oh! you want it shown there
tis a good idea. give me a sec


Join the Lounge
Chatbox
Latest Forum Posts

Re:Who's This? - girl, short black hair, gray/black eyes, tank top
So it is. Thanks!
Posted by koveaiden
Sun 3:35 AM

dark souls !!!!!!
Ok so I have soooo much love for this game now and[more ...]
Posted by gantagunguy101
Sat 11:27 PM

Re:Who's This? - girl, short black hair, gray/black eyes, tank top
It's just a piece of original artwork by [url[more ...]
Posted by AmaterasuWings
Sat 8:23 PM

Popular