Series ID
1627
English Title
Chrono Crusade
Romaji Title
Kurono Kuruseido
Furigana Title
くろのくるせいど
Japanese Title
クロノクルセイド
Japanese Studio Name
角川書店
English Studio Name
Kadokawa Shoten
Content Rating
M - Mature
Genre Tags
romance, drama, action adventure
Release Date
2003/11/24
Links
Home Page EN Wiki JP Wiki
Character Popularity *
28
Watching

Watching

KatSasumi[ 3 ]

Stopped

Rei[ 12 ] collena[ 0 ] Rinn[ 0 ] homakp[ 6 ]

Watched

anonymous17[ 0 ] anpodin[ 0 ] Sasori_Lee[ 24 ] wandarer[ 0 ] kuroyiri[ 0 ] timeCheater[ 24 ] kckcraus4[ 0 ]
Number of Episodes
24
Story & Information -
Chrono Crusade is set in the height of the Roaring Twenties, where jazz is king, bootleg liquor flows freely, and the mob rules the streets. It is a time of prosperity, luxury and decadence, and the division between rich and poor grows even wider in the wake of the First World War. It is at such times of great change and upheaval that the dark things that lurk below the world of man can come to the surface. In the world of Chrono Crusade, a fictional organization known as the Order of Magdalene (or more specifically, the characters of Sister Rosette Christopher and her soul-bound demon partner, Chrono) exists to fight the demonic threats that appear with increasing regularity across America. Both Rosette and Chrono are revealed during the course of the story to be driven by a shadowy past, centered on a search for Rosette's lost brother Joshua who is shown to have been taken from her by the sinner, Aion, a demon who shares a dark and bloody history with Chrono. He seeks nothing less than to overthrow the delicate balance between Heaven, Earth, and Hell (in the manga it is the demons hierarchy he wished to destroy).
The anime follows the manga through the events of Volume IV, but it diverges during a crucial plot event, creating different courses of events and endings. The characterization of some the characters, including Rosette and Aion, and their roles in the story were changed drastically in the adaptation of the manga. Much of the story is driven by the individual pasts of the main characters and the complex relationships between them.
Protagonist
Antagonist
Main Character
Supporting
Sub Characters
Extras
Unsorted
Latest Comments
i_love_bleach

China looks like my friend as an anime character lolz

Yesterday 03:47 pm

gegawat

Actually I haven't read the manga, so I guess my point of view is biased, since I only watched the anime. However the fact that I am waiting for the next episodes, just to see what happens next means it grabbed me somehow... Or maybe I am too stupid to get the deeper meaning

Apr 15, 2014
5
Steel Angel Kurumi
Apr 10, 2014 / Apr 10, 2014
by Mitsugu
Review length: Average

Mitsugu Mouryou's Anime Review



Ok, this was a long time coming, SAK I was a grrrrreat example of super-happy-fun time at it best! You get it all: subtle word-play humor(in both the EN and the JP vers.); classic physical gags; decent PG fight sequences(though Karinka was rather sadistic to Saki ); and a prefect example of the wise words of Confucius: "Lovers in triangle are not square." The storyline is good, character design is… yeow(Dr Amagi ...), and Kurumi is a bit winy, but the BIG problem is: 24 episodes x 11-12 mins a pop… you can watch the whole season in 3 ½ hours! So, one could say it's a little too fast paced, but I still say it's worth it. I would say there is blood, but how does an android bleed precisely? I guess it's just red colored coolant(for effect only, and barely any of it). You will also encounter mild to moderate nudity, and some foul language that only enhances the humor further giving SAK I a 4.8(out of 10) despite the fact that it's too short, but there is a few OVA's and a 2nd season(reviews coming up…) Great background noise! I'm using it as that as I Treasure Hunt right now!

Thank you
MMAR23

VS
Peachypanda asks
Who is more moe?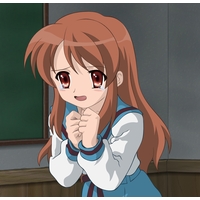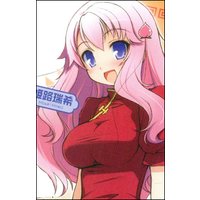 Image Filter
Server Time
5:35 AM, Thu Apr 17 2014

~Lounge~


Join the Lounge
Chatbox
Latest Forum Posts

Re:Is this...
Those anonymous comments about the voice actor wer[more ...]
Posted by LiCobra
Tue 10:37 PM

Re:Title Request Thread
#1 : Bust to Bust - Chichi wa Chichi ni #2 Adult [more ...]
Posted by quamp
Tue 8:15 AM

Re:Is this...
You don't say. I posted the same comment &quo[more ...]
Posted by kyleoconnor
Tue 7:22 AM

Popular