Series ID
1643
English Title
Kaiji
Romaji Title
Gyakkyō Burai Kaiji
Furigana Title
ぎゃっきょうぶらい かいじ
Japanese Title
逆境無頼カイジ
Japanese Studio Name
バップ
English Studio Name
Vap
Content Rating
M - Mature
Genre Tags
drama, sports, gambling
Release Date
2007/10/02
Links
Home Page EN Wiki JP Wiki
Character Popularity *
0
Watching

Watched

koosha[ 0 ]
Story & Information -
Tobaku Mokushiroku Kaiji (賭博黙示録カイジ)
, also known as
Ultimate Survivor Kaiji
, is based on a Japanese manga series about the art of gambling, written by Nobuyuki Fukumoto. The first part of the manga (13 volumes), was adapted into a 26-episode anime television series called
Gyakkyō Burai Kaiji: Ultimate Survivor
(逆境無頼カイジ Ultimate Survivor Kaiji), which began airing in October 2007. A second season of the anime television series was based on the second arc of the manga, titled
Gyakkyō Burai Kaiji: Hakairoku-hen (逆境無頼カイジ 破戒録篇)
and premiered in April 5, 2011.
Film:
A live-action 'Kaiji' movie was released in October 10, 2009 in Japan with Tatsuya Fujiwara playing the role of Kaiji.
Tobaku Mokushiroku Kaiji is considered as Fukumoto's most famous work and is well-known in both Japan and Korea. In 1998, it was awarded the winner of the Kodansha Manga Award for the General category.
Source:
Wikipedia
Protagonist
Supporting
Sub Characters
Extras
Unsorted
Latest Comments
Anonymous

Kyaaa!!! Gotta love my Mephy~<3

Yesterday 11:38 pm

AniahLiepard

I just started this yesterday and it's already getting good!

08:52 pm
VS
Limaa asks
Who do you like more?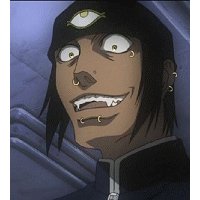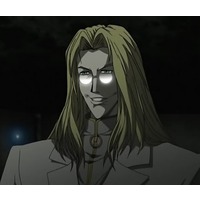 Image Filter
Server Time
11:14 PM, Wed Apr 23 2014

~Lounge~


Join the Lounge
Chatbox
Latest Forum Posts

April 2014, Forum Re-Orginization
I've been thinking about doing some large sca[more ...]
Posted by Rei
Tue 9:40 PM

Re:Title Request Thread
#1: Gundam Build Fighters (English) Gandamu Birud[more ...]
Posted by Eiki-sama
Tue 7:54 PM

Re:What is this character/anime? Please reply
Thank you <3
Posted by MeowMeow
Thu 3:36 PM

Popular