Note to Self Feature

a new feature for character pages

The Note to Self . Different from a comment, it is visible only to you at the top of a character page. Later this will be made visible to all members on a separate link. The idea is to be more informal ... you can write whatever you think of a character without being open to criticism/agreement or disagreement.



Sep 18, 2014
Rei
---
1st Week September



It is likely we will be upgrading our server this month. Much of the setup is complete. Just a little more testing to go.

Sep 4, 2014
Rei
---
August Report

- New Server -

We have purchased a new server, however moving ACDB to the new server is still an ongoing project. Likely by September our IP will change to reflect the new server.

Main benefits of the new server include :

1. dedicated system ( on a VPS currently )
2. 1.2TB of storage ( 80GB HD currently )
3. IPv6 accessible ( no IPv6 currently )
4. FreeBSD 10 ( still running FreeBSD 8.0 )

- Site Changes -

I reworked Character Profiles today to use a modular system. Rather than loading everything at once on a very long page - each section loads individually.

The Front Page now includes a list of 14 major features ACDB has to offer. I plan to allocate a significant amount of time to updating these features this year.

Aug 19, 2014
Rei
---
IPv6 Test




IPv6 Test

If you see Rias ( red hair ), you have IPv6, if you see Akeno ( black hair ), you have IPv4, if you see neither, um, that's gonna suck when I update our DNS.

Jul 29, 2014
Rei
---
Webserver Upgrade

We're now running lighttpd 1.4.35
Though Netcraft confirms it as Anime Characters Database Web Server 186

I did a full backup of the database while the server was offline. Seems we have near 700MB of database data. 5 years ago we had less than 30MB.

Jul 11, 2014
Rei
---
---
---
Seasons Update

Added an option to sort by Most Popular

This will show you series most favorited by members for any given season .

Scroll down to Options, and click the link to Order by Most Popular


Members can enjoy several overlays
1) watching list info
2) favorites info

Background colors indicate watching status
And a border around the hearts indicates it appears on your fav list



Sample from Spring 2013 Anime, most popular

Jun 23, 2014
Rei
---
---
---
Jess0313

Lubbock is the best!

Dec 17, 2014

yidry

fabia and Sieglinde, for makeover

Aug 29, 2014
Sponsored Links
VS
ANIMazer asks
Who do you think would win in this fight?
(They are able to use all their powers/skills in this vs.)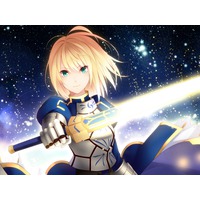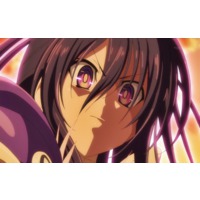 Latest Forum Posts

Hello!
I am not new to this site but this is my first pos[more ...]
Posted by LucifersKin
Sun 1:18 PM

Re:Ayo ~
Welcome :D I haven't made my thread for like [more ...]
Posted by ermin96
Sun 4:57 AM

Re:What's on your mind?
Respect and to love all equal What comes to you[more ...]
Posted by ermin96
Sun 4:54 AM

Image Filter
Server Time
2:29 PM, Sun Dec 21 2014
Chatbox
Popular