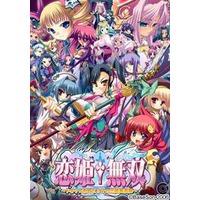 Started playing
Koihime Musou
today. Any tips for battles? The first battle went rather well using archers in a defense formation. Few casualties and over in 18 days. Do the battles get a lot more challenging later in the game?
Nah, the battles there are easy. If you DO lose it, you get to retry with more soldiers too. I don't remember how to play first game's battles, but they are of no real challenge.
Aw. After watching so much Kingdom anime and reading the Kingdom manga, I'd been hoping Koihime would have very realistic battles. Maybe Rome Total war is more what I'm looking for. haha
If you want realistic battles instead of story, you should play Romance of the Three Kingdoms or Age of Empires 2 (WOLOLO is soooo realistic...)
Join this Guild to post a reply
---
TiwaLeChaton ($10)
---
Be the first to have your name here. Simply support the site via PayPal or Patreon.
The dollar amounts you contribute will be available for you to apply to any page you choose. PayPal donations will be applied to your account within 24 hours, and Patreon pledges will be applied by the 2nd week of the following month.
---
Sado_Fan (

7)
---
PLEASE READ :: I need your help identifying what on ACDB is of value to you. You can do this by sponsoring pages with your jewels. Simply go to the page you like, scroll down to 'Sponsored with Jewels' and fill out the short form with the amount of jewels you wish to apply. The are not subtracted from your account, and there is a restriction you can not sponsor in total for more than what you have. You can also change the amount at any time.
Bookmark this Page