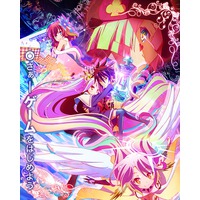 No Game No Life
is amazing. And it makes me wonder what series it is similar to?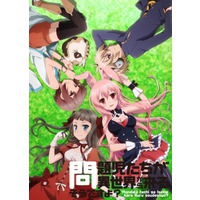 Mondai-Ji-tachi
was the first series I thought about. With the whole being summoned into an alternative world, where various races and gods compete according to established terms ... but No Game No Life is so different. The characters, the rules, the world and especially the The One and Only God

Teto
makes everything more interesting.
I agree with you, No Game No Life is amazing.

I'm not entirely sure what it's most similar to. Mondaiji was the first thing that came to mind too when I thought about something that was similar to it, but there is still so much that is different. Though I do have to admit, the main male characters in both shows are complete badasses. Just that one's strength is more mental and the other's is more physical.

I can't really think of any other shows I could relate it to very well. I thought of some vague aspects of other shows that it might be like, but then I thought too much about it and my brain kind of decided that they were stupid ideas.
Mondaiji is indeed the first one that comes to mind, followed by Dual!, hehehe.
Izayoi also happens to be suprisingly smart too, but of course on an incomparable level to Sora.
Join this Guild to post a reply
---
TiwaLeChaton ($10)
---
Be the first to have your name here. Simply support the site via PayPal or Patreon.
The dollar amounts you contribute will be available for you to apply to any page you choose. PayPal donations will be applied to your account within 24 hours, and Patreon pledges will be applied by the 2nd week of the following month.
---
Sado_Fan (

7)
---
PLEASE READ :: I need your help identifying what on ACDB is of value to you. You can do this by sponsoring pages with your jewels. Simply go to the page you like, scroll down to 'Sponsored with Jewels' and fill out the short form with the amount of jewels you wish to apply. The are not subtracted from your account, and there is a restriction you can not sponsor in total for more than what you have. You can also change the amount at any time.
Bookmark this Page