Review

Sakura Haruno

9.52

out of

10

based on

44121

reviews.
ID

10821

Gender

Female

Eye Color

Green

Hair Color

Pink

Hair Length

To Neck

Apparent Age

Teen

Animal Ears

No
Romaji Name

Sakura Haruno

Japanese Name

春野 サクラ (はるの さくら)

Voice Actors

Relations

Sakura Haruno is

Best-friends with

Naruto Uzumaki
Sakura Haruno is

Apprentice of

Tsunade
Sakura Haruno is

parent of

Sarada Uchiha
Sakura Haruno is

spouse of

Sasuke Uchiha
Sakura Haruno is

teammate of

Sai
Sakura Haruno is

Subordinate of

Yamato
Sakura Haruno is

Daughter of

Kizashi Haruno
Star Sign

Aries

Birthday

March 28

Blood Type

O
Character Popularity

Appears on 141 favorite character lists
7sins, Hypexer, lisaramaria, Otaku_here, silentwolf, SHAD0WCOLLOSSUS, Hikarihaze, nilmea, Rainbowrian, katienator1, ...
Loved by 95 members
ashleygraham, Kenny-Zaraki, bezual, boltuzumaki, kisamehoshigaki, pikachu25, Hibiki340, android1825, Lehcarmin, AkemiDouhito, ...
Hated by 79 members
LunaStar, s_c_002, Gaasuba, admindong, 1Alex96, NanoKoi, Monkey-Luffy, DarkKira, Candy_Elsker, Yunana, ...
Voting
Login to vote!
Copyright © Goral Software | Privacy Policy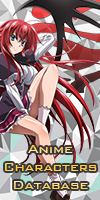 Go to Desktop site