Anime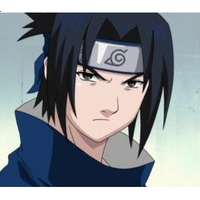 Review

Sasuke Uchiha

9.67

out of

10

based on

40110

reviews.
ID

10822

Gender

Male

Eye Color

Black

Hair Color

Black

Hair Length

To Neck

Apparent Age

Teen

Animal Ears

No
10 Guild Owner

Zagen's crazy life
Romaji Name

Sasuke Uchiha

Japanese Name

うちは サスケ

Voice Actors

Relations

Sasuke Uchiha is

teammate of (early season)

Naruto Uzumaki
Sasuke Uchiha is

teammate of (early season)

Sakura Haruno
Sasuke Uchiha is

student of (early season)

Kakashi Hatake
Sasuke Uchiha is

Younger Brother of

Itachi Uchiha
Blood Type

AB

Favorite food

Onigiri with dried tuna; tomatoes

Birthday

July 23
Tags
Character Popularity

Appears on 102 favorite character lists
xkon534, tsubasaniji, Barbarian18, sasuke, Yaoi, kikico10, Noelxfd60, kawabaka, Wonderlande, kagami24, ...
Loved by 80 members
ashleygraham, chanelshemina, itachi21, Yeray, ParkerLuciani, xunhesakien, xoxoSuperSonic, nao10, lucy-ashley, draconaa889, ...
Hated by 37 members
Jeagerjaques1, KozashiKyo, Miki, sakura97, berecza70, vankata99, delchan, Iva, 1Alex96, Fruitcam, ...
Voting
Login to vote!
Copyright © Goral Software | Privacy Policy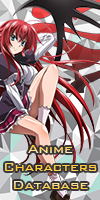 Go to Desktop site