Review

Saya Takagi

9.20

out of

10

based on

6685

reviews.
ID

22233

Gender

Female

Eye Color

Orange

Hair Color

Pink

Hair Length

To Chest

Apparent Age

Teen

Animal Ears

No
1 Guild Owner
Twintails Lovers
Romaji Name

Saya Takagi

Japanese Name

高城 沙耶

Voice Actors

Relations

Saya Takagi is

daughter of

Souichiro Takagi
Saya Takagi is

daughter of

Yuriko Takagi
Birthday

Augest 21
Tags
Character Popularity

Appears on 107 favorite character lists
YumiKawaii29, beker8, AkemiDouhito, BesamelPene, firelord60, Anime_Fan_Art, Aslicolly17, Faolan, Jbomb, Splinter, ...
Loved by 43 members
BesamelPene, SKyongmania, PathOfNeo, Otaku_here, anjinha24, josejoestar, FearAriaNagi, liolu, japonaise, Korix, ...
Hated by 19 members
cadastrall, tarouise, Brandongray, usagiwhoop, DaniMcKenzie, Scarlet, fruitea, michiriru88, casty23, Fruitcam, ...
Voting
Login to vote!
Copyright © Goral Software | Privacy Policy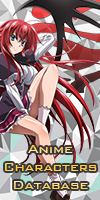 Go to Desktop site