Anime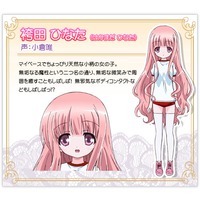 Review

Hinata Hakamada

9.00

out of

10

based on

2674

reviews.
ID

26367

Gender

Female

Eye Color

Pink

Hair Color

Pink

Hair Length

Past Waist

Apparent Age

Child

Animal Ears

No
10 Guild Owner

Flat is JUSTICE!
Romaji Name

Hinata Hakamada

Japanese Name

袴田 ひなた(はかまだ ひなた)

Voice Actors

Relations

Hinata Hakamada is

Trainee of

Subaru Hasegawa
Hinata Hakamada is

Student of

Mihoshi Takamura
Hinata Hakamada is

Friend of

Tomoka Minato
Hinata Hakamada is

Friend of

Airi Kashii
Hinata Hakamada is

Friend of

Maho Misawa
Hinata Hakamada is

Friend of

Saki Nagatsuka
Hinata Hakamada is

Older Sister of

Kagetsu Hakamada
Birthday

March 3

Blood Type

O

Height

131cm

Age

11
Tags
Character Popularity

Appears on 44 favorite character lists
japonaise, pikachu1811, must_zen, Drakon70, Angelmarie64, daryljoycedaraquit, Tannim07, tufulolo, KingdomKey, Harem_God, ...
Loved by 16 members
Tannim07, Kami-Maikeru, nao10, AkayamiTatsuki, Hirunapyeer, anonymous17, Sytherus, xooGRIMREAPERox, Maneki_Neko, ixxixoo, ...
Hated by 2 members
Voting
Login to vote!
Copyright © Goral Software | Privacy Policy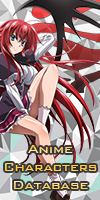 Go to Desktop site