Happy New Year Everyone!
Let's make 2017 the best year yet! This April, ACDB will be turning 10 years old.
My priorities for 2017 include
Responsive Design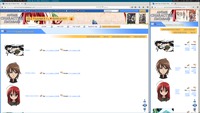 Anime Quotes
A sensible navigation system
Numbers
78,353 characters
26,478 quotes
1,286,493 lounge posts
645,268 kawaii or not votes
38,263 Members
~80/day members
~16000/day visitors
~1000000/day pagerequests
Our character pages now have a tabbed system. 6 tabs contain the information previously rendered all in one page!
Kawaii or NOT
has hit 600,000 votes! AWESOME !
We have 78,130 character.
The newest project on ACDB is our Subtitles /
Anime Quotes
project. We're indexing lines from anime now. Nearly 20,000 lines from 6 series entered thus far.
Before and After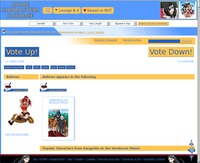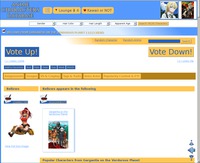 I apologize for the lack of updates. Going through a breakup can disrupt ones life.
Launched two new features this past week :
-
Watch or Don't Watch!
for series
and
-
Vote Up Vote Down
for characters
Both have over 200 votes cast in the first couple of days!
Checking in on Kawaii or Not, we have 341371 votes cast now. WOW!