| | | |
| --- | --- | --- |
| Posted 4 month(s) ago | Re: | # 16690 |

Sande





Joined on 03-31-16
Posts 1


| | | |
| --- | --- | --- |
| Posted 4 month(s) ago | Re: | # 16691 |

Xenthas





Joined on 08-29-17
Posts 5



Rei


Have a title you'd like added to ACDB? You can request here for a moderator to add it to the database.

Our focus is main stream Japanese anime . The kind of anime you'd read about in Japanese magazines like NewType, NyanType, Megami.

...

Moderators will have the final say in what is appropriate content for ACDB.

American animations will be rejected. Some examples of these are:
* RWBY is an American anime
* Avatar: The Last Airbender, The Legend of Korra - American animated series


A few comments and questions:

So, you say "American" anime are out, and that your focus is "Japanese Main Stream" Anime..

Judging by this I would assume French animation, like Code Lyoko, to be barred, however, Chinese Anime, such as Chu Feng B.E.E., Fox Spirit Matchmaker, Tales of Gods and Demons, etc... are not really "Main Stream" anime in Japan, let alone the fact they're not made in Japan to begin with, but are still quite popular on sites like KissAnime, 9Anime, etc..., not to mention have been dubbed in Japanese as well, So what is the stance on those? That being said, however, RWBY is ALSO getting a Japanese Dub, so there's that to consider as well..
| | | |
| --- | --- | --- |
| Posted 4 month(s) ago | Re: | # 16694 |

ShinyShinigami
Berserker-Class Servant




Joined on 12-28-14
Posts 161



1. Katsugeki/Touken Ranbu

2. Katsugeki/Touken Ranbu

3. 活撃/刀剣乱舞

4. 活撃/刀剣乱舞

5. 2017/07/02 (Summer 2017 anime season)

6. ユーフォーテーブル有限会社

7. ufotable

8. Anime

9. PG-13 - Teens 13 or older

10. http://katsugeki-touken.com/

11. Japanese Wikipedia: https://ja.wikipedia.org/wiki/%E5%88%80%E5%89%A3%E4%B9%B1%E8%88%9E

Izuminokami Kanesada

Horikawa Kunihiro

Mutsunokami Yoshiyuki
| | | |
| --- | --- | --- |
| Posted 4 month(s) ago | Re: | # 16695 |

ShinyShinigami
Berserker-Class Servant




Joined on 12-28-14
Posts 161


| | | |
| --- | --- | --- |
| Posted 4 month(s) ago | Re: | # 16696 |

ShinyShinigami
Berserker-Class Servant




Joined on 12-28-14
Posts 161


| | | |
| --- | --- | --- |
| Posted 4 month(s) ago | Re: | # 16697 |

ShinyShinigami
Berserker-Class Servant




Joined on 12-28-14
Posts 161



1. Himouto! Umaru-chan R

2. Himouto! Umaru-chan R

3. 干物妹!うまるちゃんR

4. 干物妹!うまるちゃんR

5. 2017/10/08 (Fall 2017 season)

6. 株式会社動画工房

7. Doga Kobo

8. Anime

9. Teen

10. http://www.umaru-ani.me/

11. Anime DB: http://anidb.net/perl-bin/animedb.pl?show=anime&aid=13106

English Wikipedia: https://en.wikipedia.org/wiki/Himouto!_Umaru-chan
| | | |
| --- | --- | --- |
| Posted 4 month(s) ago | Re: | # 16698 |

ShinyShinigami
Berserker-Class Servant




Joined on 12-28-14
Posts 161


| | | |
| --- | --- | --- |
| Posted 4 month(s) ago | Re: | # 16699 |

ShinyShinigami
Berserker-Class Servant




Joined on 12-28-14
Posts 161


| | | |
| --- | --- | --- |
| Posted 4 month(s) ago | Re: | # 16700 |

ShinyShinigami
Berserker-Class Servant




Joined on 12-28-14
Posts 161



1. March Comes in like a Lion 2nd Season

2. 3-gatsu no Rion 2nd Season

Also Known As: Sangatsu no Lion 2nd Season, 3-gatsu no Lion

3. 3月のライオン 2ndシーズン

4. 3月のライオン 2ndシーズン

5. 2017/10/14 (Fall 2017 season)

6. 株式会社シャフト

7. Shaft

8. Anime

9. -None Available, but I'm assuming Teen-

10. http://3lion-anime.com/

11. Anime DB: http://anidb.net/perl-bin/animedb.pl?show=anime&aid=12994

English Wikipedia: https://en.wikipedia.org/wiki/March_Comes_in_like_a_Lion
| | | |
| --- | --- | --- |
| Posted 4 month(s) ago | Re: | # 16701 |

ShinyShinigami
Berserker-Class Servant




Joined on 12-28-14
Posts 161



1. Inuyashiki

2. Inuyashiki

Also Known As: Inuyashiki Last Hero

3. いぬやしき

4. いぬやしき

5. 2017/10/13 (Fall 2017 season)

6. 株式会社MAPPA

7. MAPPA

8. Anime

9. -None Available-

10. http://www.inuyashiki-project.com/

11. Anime DB: http://anidb.net/perl-bin/animedb.pl?show=anime&aid=12653

English Wikipedia: https://en.wikipedia.org/wiki/Inuyashiki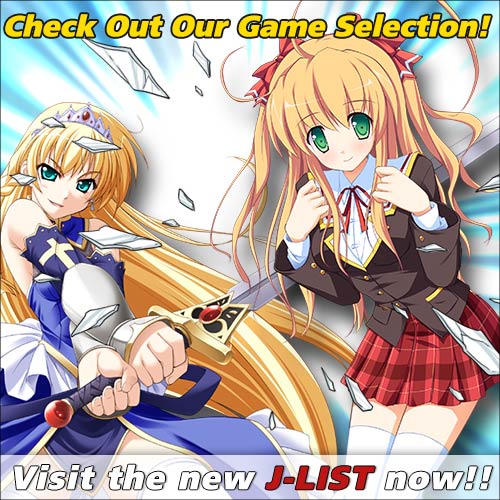 Bookmark this Page 1 like