With visual traits, our goal is consistency. Have a look at 7 characters with the same traits. Then after indexing your way. have a look at the 7 characters with your traits. The group the character best fits in with, is the traits we want it to be indexed as visually.
Characters Indexed the same Visually
Back to Top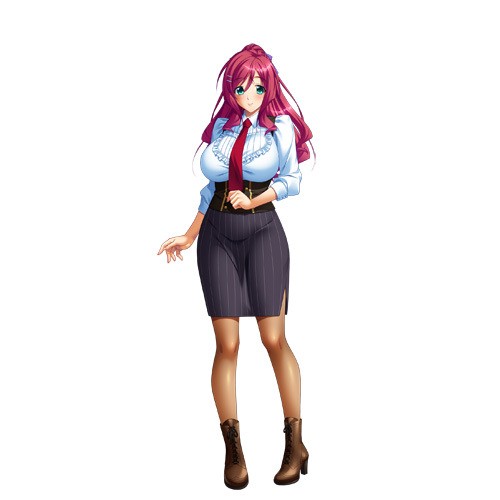 Back to Top
Compare!
We Indexed As
You Indexed As

| | |
| --- | --- |
| Gender | Female |
| Eye Color | Green |
| Hair Color | Red |
| Hair Length | To Chest |
| Apparent Age | Adult |
| Animal Ears | No |
---
---
Be the first to have your name here. Simply support the site via PayPal or Patreon.
The dollar amounts you contribute will be available for you to apply to any page you choose. PayPal donations will be applied to your account within 24 hours, and Patreon pledges will be applied by the 2nd week of the following month.
---
waiwaio (

1)
---
PLEASE READ :: I need your help identifying what on ACDB is of value to you. You can do this by sponsoring pages with your jewels. Simply go to the page you like, scroll down to 'Sponsored with Jewels' and fill out the short form with the amount of jewels you wish to apply. The are not subtracted from your account, and there is a restriction you can not sponsor in total for more than what you have. You can also change the amount at any time.
Bookmark this Page