Guild Member of
About Me
Hi everyone,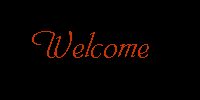 If your reading this, as you know by know I'm 8SummerMemories but, I don't mind if you call me 8SM.
A description of my physical traits: Approximately some of the traits of the character Crona roughly resemble my traits.
On one side I'm a Dragon, Angel, Vampire and on the other I'm Demon, Fallen Angel, and Mage.
When I'm not controlling my minions (some say I torcher them, I really don't, and some are eager for The Treatment, surprisingly to them they all feel good afterwards); I'm flying between four realms (Heaven, Earth, Hell, and the in-between [aka. Limbo]); and occasionally I have a moments peace on my throne to read mystery and fantasy stories. Currently I'm writing from my secret hide out in an undisclosed mountain. Besides reading I like working on 16 x 16 Sudoku puzzles and sometimes watching T.V.
Accomplishment(s) so far:
Becoming a Guild Owner, making progress in the awards area (located below), and that is amongst other stuff.
Three images I find interesting and thought provoking are as follows:
this
,
this
and,
this
...that's it for now...
List of Papillion Rose sites used (quick ref.):
1)
2)
3)
4)
5)
questionable:
6)
List of Wives once Wild sites used (quick ref.)
1)
2)
ToDo Case(s), potential missions (whenever I want to or have time):
1)
case
a link to
welcome gifs
add
1
,
2
and possibly
3
,
4
figure out difference between
1
,
2
and
3
s
i
t
e
s
add character
Astraea
to Heaven's Lost Property the Movie: The Angeloid of Clockwork
chibi
sites
0 0 0 0 0 0 0 0 0 0 0 0 0 0 0 0 0 0 0 0 0 0 0 0 0 0 0 0 0 0 0 0 0 0 0 0 0 0 0 0 0 0 0 0 0 0 0 0 0 0 0 0 0 0 0 0 0 0 0 0 0 0 0 0 0 0 0 0 0 0 0 0 0 0 0 0 0 0 0 0 0 0 0 0 0 0 0 0 0 0 0 0 0 0 0
0
0
0
0
0
0
0
0
0
0
Other Info
| | |
| --- | --- |
| Nickname | 8SM |
| Lounge Avatar | |
| Avatar | |
| Main Award | |
| Guild Rank | (37) |
| User ID | 24534 |
| Last Seen | 4 year(s) ago |
| Score | Ranked #76 with |
| | 191943 page views! |
| Joined | Mar 5, 2014 |
| Location | on Earth |
| Contact Info | through PM and PL ing me (on ACDB) |
| Home Page | You are looking at it |
| Gender | Crona |
| Age | |
| Status / Mood | Perpetually Indeterminable |
| PM | |
| Lounge | Chat in PL |
| Events | Event Log |
| | |
| --- | --- |
| Bookmark this Page | |