Guild Member of
About Me
If I drew a self portrait, it would definitely look like this...
A hikikomori at heart and a total 二次コン!(I have a 2D Complex. Because who needs real people, am I right? :3 )
I watch a lot of anime, although lately I've been a bit behind because most of my time is spent on my Japanese lessons (こいちせんせいはかっこいですー). I read as many manga and light novels as I can but I have a few series that I love more than the rest, these being Chuunibyou Demo Koi ga Shiーtai (there are no "other" delusions, Crunchyroll ヽ༼ ಠ益ಠ ༽ノ ), Akame ga Kill, The Testament of Sister New Devil, Trinity Seven and Tokage no Ou (That last one Was one of my many reasons for learning Japanese, to read the raw light novels after the amazing 15 chapter manga prologue.)
I'm probably still a little bit Chuunibyou myself, actually...
I'm pretty heavily into 『装甲悪鬼村正』 Soukou Akki Muramasa and spend a large amount of my free time looking for more rare merchandise to buy of Sansei Muramasa *nosebleed*
Although thanks to being poor I can't buy all that super-super rare stuff (I must get that 'PPP' version dakimakura (ಠ⌣ಠ) )
I guess I like to know as much as I can about anime/manga/visual novels/characters that interest me, I get engrossed in them all and don't stop watching/reading/playing for days at a time. So over the past few years I've become pretty happy in my own personal anime world, totally neglecting all social activities, unless it was chatting with guild-mates in a game (lol) but honestly I'm too lazy for that now (⌒-⌒; )
I've gained many titles from friends thanks to my lifestyle, and I have to say I'm particularly proud to be known as "
Ero-sennin the Hentai Connoisseur
" thanks to my 'particular taste' and 'extensive knowledge of the world of ecchi and beyond'. (Yes those are quotes... Although honestly, I don't know much at all lol) (〃 ̄ω ̄〃ゞ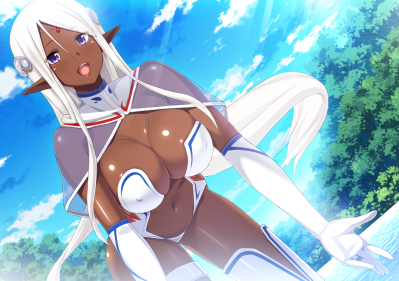 (Love me some MA☆KO HUNTER) エルレシアちゃーん!
So that's pretty much it for me... Did I start rambling? I'm not too good with self-descriptions and I'm too socially impaired to know if I've done it well. If you need me I'll be over here translating H-manga one shots. ϵ( 'Θ' )϶
それじゃ。。。よろしくお願いしますみんなさん!
三世村正
は僕の
ワイフ
(。♥ ‿♥ 。)
Other Info
| | |
| --- | --- |
| Nickname | Alter |
| Lounge Avatar | |
| Avatar | |
| Main Award | |
| Guild Rank | (3) |
| User ID | 30739 |
| Last Seen | 3 day(s) ago |
| Score | Ranked #654 with |
| | 8788 page views! |
| Joined | Feb 20, 2015 |
| Location | United Kingdom |
| Contact Info | |
| Home Page | http://myfigurecollection.net/profile/AlterEX |
| Gender | Youkai |
| Age | Watching Anime in a Hole |
| Status / Mood | I can't sleep so I look for dark-skinned girls to fanboy over D: |
| PM | |
| Lounge | Chat in PL |
| Events | Event Log |
---
---
---
HandsOnVillain (

50)
---
Bookmark this Page