Guild Member of
About Me
I'm EatsSweets because I seem to like sweet things more that other people.
I'm a terrible procrastinator.
I really like characters with: scarfs, horns, wings, long hair, that are showing their bellybutton, were evil but then turned good, and have nice hips.
I love listening to music, reading, and drawing.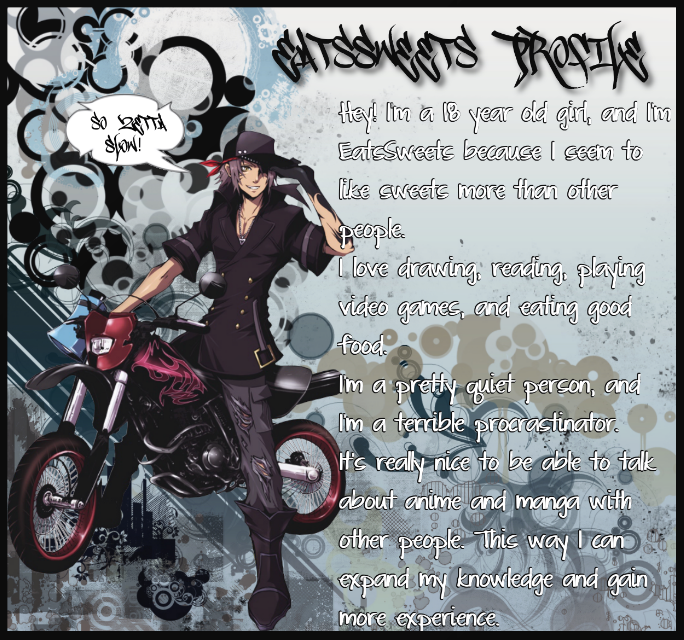 Other Info
| | |
| --- | --- |
| Nickname | SweetE |
| Lounge Avatar | |
| Avatar | |
| Main Award | |
| Guild Rank | (403) |
| User ID | 5092 |
| Last Seen | 6 year(s) ago |
| Score | Ranked #113 with |
| | 101154 page views! |
| Joined | May 22, 2011 |
| Location | Neverland |
| Contact Info | |
| Home Page | http://myanimelist.net/profile/EatsSweets |
| Gender | Female |
| Age | |
| Status / Mood | Stuck |
| PM | |
| Lounge | Chat in PL |
| Events | Event Log |
| | |
| --- | --- |
| Bookmark this Page | |