Eri Sawachika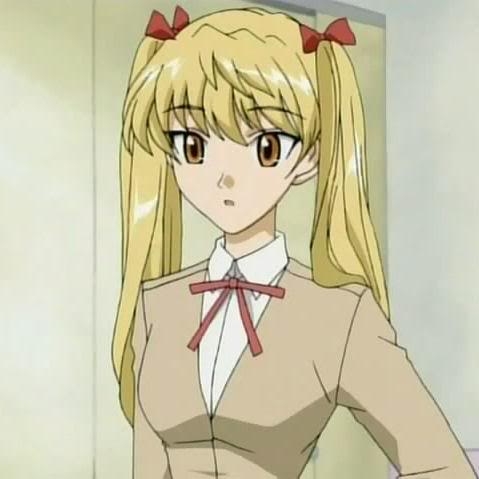 Eri Sawachika has the following indexed traits
ID

11885

Gender

Female

Eye Color

Brown

Hair Color

Blonde/Yellow

Hair Length

To Chest

Apparent Age

Teen

Animal Ears

No
Extra Details | 2
Birthday

February 28

Star Sign

Pisces
Relations | 4
Eri Sawachika has the following relations with other characters
These characters have the following relations with Eri Sawachika
Additional Images | 6
Eri Sawachika has the following additional images
Favorites | 41
Eri Sawachika has been saved as a favorite character by
FireSprite54 , harno (6 Points) , FearAriaNagi , ANIMazer , SHAD0WCOLLOSSUS , ExcelCore , Verdiep12 , dragon127 (6 Points) , SKyongmania , Linkinero , satruccai , rosered , samot00 (8 Points) Sexy Blonde!! Black bikini suits her very well!, IAmTheUnknown0 , Tamaruhikaru , RanMouriAoko , kotkas24 , Murgen , LF2005 , ehuhair , AkemiDouhito , Ashyru , Hiruma_01 (10 Points) , Skull_Flare10 , whitemyrtle05 , conrad.pilang , Severina (7 Points) , panda1991 (7 Points) , Hurri (7 Points) , The Sorrow (7 Points) , bijou (7 Points) , zeomaru (7 Points) , nix_otaku (7 Points) , yuna (7 Points) , Vorlon (7 Points) , flamehazealex (7 Points) , hattori (7 Points) , iluvspelling (7 Points)
Tags | 5
Eri Sawachika has been tagged as
Assignments | 2
Eri Sawachika appears in the following
Voice Actors | 2
Eri Sawachika is voiced by
Love Hate | 23
Eri Sawachika is loved by
samot00, shisuiuchiha, Sucsa, Linkinero, Hibiki340, RanMouriAoko, rosered, kyodash, LF2005, Tamaruhikaru, AkemiDouhito, conrad.pilang, Hiruma_01, harno, Ashyru, satruccai, brekary, ANIMazer, deadpool234, FearAriaNagi, SKyongmania, DevilDriver, ehuhair
Eri Sawachika is hated by
Favorite Rating | 16
Rating
Eri Sawachika

—Character Review
Rating:

7.13

out of

10


based on

21481

reviews.
VS | 2
Eri Sawachika appears in the following VS matches
People SEO
Eri Sawachika
沢近 愛理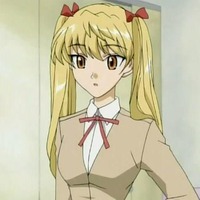 Anime Character
7
Close Friend of
Akira Takano
Close Friend of
Tenma Tsukamoto
Close Friend of
Mikoto Suou
http://www.animecharactersdatabase.com/character.php?id=11885
School Rumble
10
Kamisama Kiss
Feb 8, 2016 / Feb 8, 2016
by ilovepizza
Review length: Short
ONE OF MY TOP FAVORITE!!! ~~ The anime is just superb I highly recommend this for those who love Shoujo/Romance/Comdedy/Fantasy/SuperNatural/Demons lover like me ♥
Awaiting for them to update the Season 3 (anime) ♥ its just because the Manga is still on going and I just can't wait !! I'm just waiting for their new release!!
Post a link to an image you want the Anime Characters Database Community to Identify


SPONSORED LINKS
GUILD ACTIVITY TODAY
VS
Raximus asks
Whose story you like better?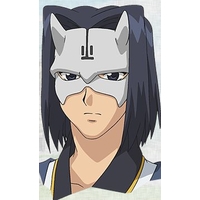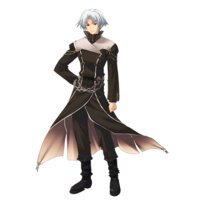 LATEST FORUM POSTS

Re:Lounge Changes ?
Yeah, I'll also agree with using the discord [more ...]
Posted by Nori13
Thu 1:42 AM

Where is this scene from?
I have watched this scene on YouTube a while ago a[more ...]
Posted by Sakamoto-san
Wed 12:51 PM

Re:Lounge Changes ?
I'd say having the sidebar on the right is de[more ...]
Posted by OMGasm
Wed 1:50 AM

Image Filter
SERVER TIME
12:35 AM, Fri Feb 12 2016
~LOUNGE~

Yesterday 10:08 pm
Anime Characters Database [OMGasm] has sat down on a chair

Yesterday 09:25 pm
Nori13 flees to bed

Yesterday 09:19 pm
Nori13 was too late :/

Yesterday 09:19 pm
<
Nori13
> sleep well, mon ami ^^

Yesterday 09:17 pm
<
AniahLiepard
> Oyasumi
Chatbox
Popular