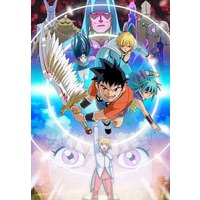 I really enjoyed this anime.

It has something of an RPG tone, overlaid with the real world. The people of the world have their levels tattooed to their bodies. While they earn XP by defeating monsters, they have to visit someone in the village that can peer into their mind and see their memories through their eyes they grant them a level increase accordingly.

Inside some adventurers are the souls of great warriors that can be pulled out as needed and turned into powerful weapons. Beet happens to have many.

Beet mostly travels with Poala. He's is the swordsman, and brawn. Poala is the brains, uses guns, and is highly motivated by earning money. Later in the series Beet meets up with Kissu, who is something of an impressive mage. He's in a difficult situation, and most of this arc resolves around Beet rescuing him.
---