| | | | |
| --- | --- | --- | --- |
| 2012 | Spring | 1 | Full Info |
Airtime Project Status: this listing. and mods can easily add and delete ( with confirm ) seasons. edit, and full info pending coding!
Latest Comments
Anonymous

kawaiiiiiiiiiiiiiiiiiiiiiiiiii​iiii

Yesterday 05:16 pm

Anonymous

A lot of the characters are missing??? Need them! Good show, a lot of fighting scenes, but alright otherwise :)

Yesterday 10:33 pm
7
Beyblade Metal Fusion / Metal Fight Beyblade
Yesterday 09:23 pm / 12:56 am
by Misty_Dreams
Review length: Average
First off I love Beyblade. I watched it until Beyblade Metal Fury, I stopped because I was busy packing stuff to move ect. Some of the characters annoy me, I really like the graphics on this one (including some other animes). Some anime graphics are either little detailed, too detailed or drawn drawn really bold that watching or looking at will get me a headache. The plot was pretty good and progressive unlike Pokemon, don't get me wrong, I love. Pokemon but the plot was unprogressive and some of the episodes were off the point. There's also one more thing; some of the characters, as the series progressed, got substantially weaker, which irritated me greatly. All in all, I give this a 7 out of 10 star rating. I greatly love Beyblade and I hope to continue watching the anime again soon. ~ Misty
VS
CalvinClannad asks
Which character is funnier?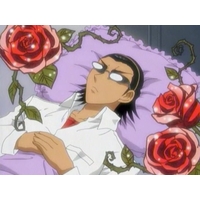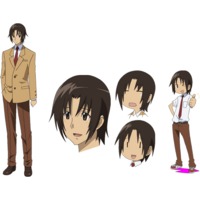 Image Filter
Server Time
2:12 AM, Wed Mar 12 2014

~Lounge~

Yesterday 11:58 pm
<
Kandisse
> .Neko

Yesterday 11:43 pm
<
Kandisse
> now that the beer is out of my keyboard , omg that was funny !!!

Yesterday 11:39 pm
Anime Characters Database Shouts: Kandisse is a LOSER and PEDO, I wont give you any Loli.

Yesterday 11:39 pm
<
Kandisse
> .loli

Yesterday 11:29 pm
13x31 heads off to shower


Join the Lounge
Chatbox
Latest Forum Posts

Re:dark souls !!!!!!
hmm, the whle lore itself, plus this is a game whe[more ...]
Posted by Shinigami_55
Tue 9:27 PM

Re:dark souls !!!!!!
Any particular part that stood out to you in the l[more ...]
Posted by gantagunguy101
Tue 6:51 PM

Re:dark souls !!!!!!
It has a wonderfull lore, and its challenging enou[more ...]
Posted by Shinigami_55
Mon 8:04 AM

Popular