Demon Lord Dante (Anime)
Story & Information -
Ryo Utsugi, a high school student, begins suffering nightmares. Ryo's sister, Saori, is kidnapped and used as a ritualistic sacrifice by a group of satanic cultist, who's primary goal is revive Demon Lord Dante. Ryo's premonitions guide him to the ceremony and he saves her prior to the cultist's ceremony disrupted by militant Christianic followers of God. Believing that Ryo's new-found powers could ultimately awaken Dante, the most powerful of the demon lord, and beasts, the cultists cause a chain of events that lures Ryo high into the mountains, where he discovers a portal that takes him deep into the Himalayas into Dante's prison.
Dante uses Ryo's telekinetic powers to free himself before eating him alive, as the cultists summon Dante to Japan. Ryo consciousness conquers Dante's who rampages Nagoya with his new body, only to end when Dante encounters his old best friend Zenon.
Later Ryo encounters BeliZebub, the leader of the cultists, who tells him that his birth family was killed in a car accident and his father, who is both a doctor and a leader of a rival cult dedicated to God's will, was the one who saved him. He also meets the demon Medusa, who assumes the form of a supermodel named Saeko Kodai. Medusa later rescues Saroi from Lamia's labyrinth and restore his memory. With His memory restored, Dante resolves to both joining and leading the cultists in there fight against God.

--Mitsugu
Ratings
User
Rating
Mitsugu

medium




I must clarify Low to medium... It's been a while, but I remember both blood an violence, but nothing to extreme.
Devil Lady

So many things are similar here: Character design; main theme(humans turning into monsters); smash cut zoom musical cues; and close ups on the eyes.
Given the fact that both series are the brainchild of Go Nagai, explains the similarities, as well as his expert way of telling so much with a mere close up of the eyes.
Spoiler: I found Devil Lady to be better with it's richer story line, but Dante has better plot twists.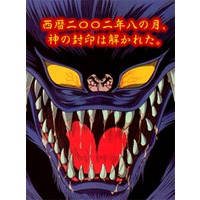 Mitsugu Mouryou's Anime Review



Initially the title alone of Demon Lord Dante really spoke to me, however, upon both viewing and reviewing, the plot is contrite and heavily clichéd. The epic battle between heaven vs. hell, demonic Satanist cults vs. heavenly sects of god, the plot is that of bad American movies, not anime. The show is plagued with color over saturation, poorly aligned dialogue (I hope the Japanese version was better), and for some reason all the characters have sided burns, even the females. There were however, some redeeming qualities, moderate foul language, brief nudity, violence and a good amount of bloodshed. This helped distract from the poor plotline which raced by with lightning speed, thus preventing any sort of character development in the 13 20min. episodes.. In addition, the incestual subtext between Saori and Ryo was quite creepy, since they didn't find out the truth until the end... thought there was a not so predictable twist to the ending. So if you like epic Christianic styled anime, this one's for you... over all I'd rate it 1.8 (out of 10): Ok to watch once, but not worthy of occasional background noise or repeat viewing.


Thank you
MMAR1
ANIMazer

Hm, the game itself seems to be pretty old. That makes me wonder if this cutie also was one of the first anime characters with heterochromia (two different eye colors) I can´t remember any older games or animes with a character like this, but I could be wrong...

03:41 pm

ToastyGrim

When I first watched this, a year or two ago, I wasn't expecting to cry as hard as I did. I really didn't know what it was supposed to be about, and I had decided to watch it because of the precious protag, Gin. Now I love this movie, and I've looked and looked for a legitimate copy of this movie so that I may own it and watch it at will but it seems impossible and it breaks my heart a little. Do watch this movie, because it's so beautiful.

03:53 am
VS
DeKnijff asks
Who do you like more?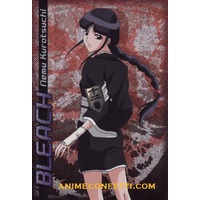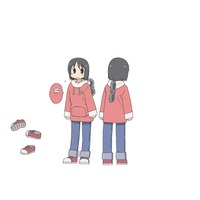 Latest Forum Posts

Is this girl canon?
I've seen this teenage girl pretty much all o[more ...]
Posted by QuestionGuyOrHelper
Thu 4:15 PM

Re:Title Request Thread
#1: Kyonyuu Gokuraku Seminar #2: Eroge #3: No l[more ...]
Posted by quamp
Wed 3:30 PM

Re:Title Request Thread
In the PreCure franchise, the seasing currently ai[more ...]
Posted by sayaka_kino
Mon 7:48 PM

Image Filter
Server Time
5:39 PM, Thu Nov 20 2014
~Lounge~


Join the Lounge
Chatbox
Popular