Story & Information -
In A.D. 2031, humans are enjoying a prosperous existence until strange life forms called Hardians appear. They suddenly begin to multiply and assault the human population. As a countermeasure, mankind organizes the N.I.D.F. to investigate the Hardians and protect themselves. A fighter pilot, Aiba Shu, begins to become involved in the battle against the lifeforms. Rurika Yuno, one of Earth's foremost scientists, investigates the Hardians and hears rumors about the "Book of a Dead Man". Now, the fight for mankind's survival begins.
Latest Comments
Anonymous

love it!

Mar 9, 2014
VS
CalvinClannad asks
Who do you prefer to be your girlfriend?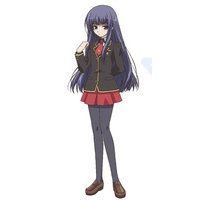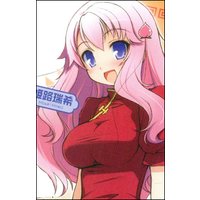 Image Filter
Server Time
2:00 PM, Tue Mar 11 2014

~Lounge~

01:17 pm
Anime Characters Database [AniahLiepard] Pipiru pipiru pipiru pi!

12:48 pm
<
Momax
> Mitsugu is using that avvie

yay

12:35 pm
<
Mitsugu
> that's another way to put it.

12:32 pm
<
Phozz
> Mmm, I like Hanyuu becuz she's Hanyuu. :T

12:29 pm
<
Mitsugu
> They's gots charisma!
Famous Mikos has greater status.


Join the Lounge
Chatbox
Latest Forum Posts

Re:dark souls !!!!!!
It has a wonderfull lore, and its challenging enou[more ...]
Posted by Shinigami_55
Mon 8:04 AM

Re:Who's This? - girl, short black hair, gray/black eyes, tank top
So it is. Thanks!
Posted by koveaiden
Sun 3:35 AM

dark souls !!!!!!
Ok so I have soooo much love for this game now and[more ...]
Posted by gantagunguy101
Sat 11:27 PM

Popular