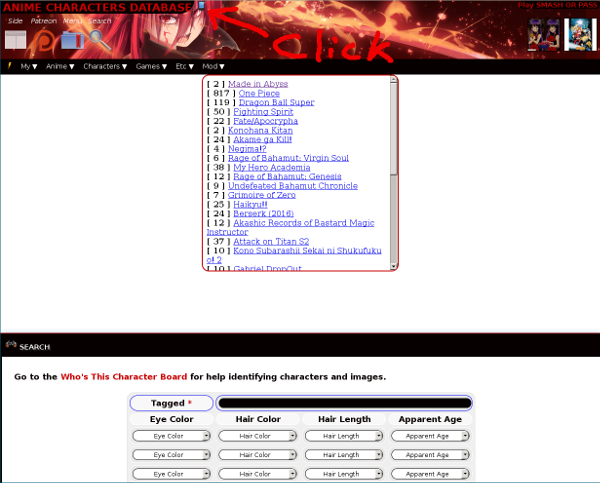 Members will see a PDA icon next to Anime Characters Database.
Clicking it will bring up a simplified interface for your watching list~!
Any anime you are currently watching, you can click the Add to Anime Planner link. Then easily keep track of the last episode you watched.
It's funny, when I first created ACDB in 2006, I did it using frames. Then I read something, possibly in an AdSense Policy that frightened me so much I never used frames again on ACDB.
But given the choice between writing hundreds of lines of insanely complex AJAX code, or a simple function + iframe ... you can guess what solution won out. xD
I've started watching
Made in Abyss
and I'm finding it to be quite good! It's different from what I normally watch, but stays true to the adventure theme. Check it out if you're looking for something good to watch.
---
---
Be the first to have your name here. Simply support the site via PayPal or Patreon.
The dollar amounts you contribute will be available for you to apply to any page you choose. PayPal donations will be applied to your account within 24 hours, and Patreon pledges will be applied by the 2nd week of the following month.
---
---
PLEASE READ :: I need your help identifying what on ACDB is of value to you. You can do this by sponsoring pages with your jewels. Simply go to the page you like, scroll down to 'Sponsored with Jewels' and fill out the short form with the amount of jewels you wish to apply. The are not subtracted from your account, and there is a restriction you can not sponsor in total for more than what you have. You can also change the amount at any time.
Bookmark this Page