June 21, 2018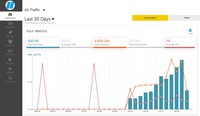 Just got kicked off sovrn.
And with projectwonderful shutting down, we're in a bit of a pinch.
Ever since that damn day we were feature on smash or pass, we ended up banned by all the major ad networks. silently - no notice, no way to appeal, just a permanent 90% reduction in earnings
if you have a means of contacting OpenX and getting us back onto their platform, please help!
We will run out of cash *July 2018* if nothing changes
Patreon
Paypal
Please support Anime Characters Database
It costs $30/day to keep ACDB online.
All supporters receive a SS Treasure Hunting License allowing them unlimited treasure hunting on the site.
Whether you pledge on Patreon, or send a donation via Paypal - let me know your username on ACDB and I will issue you your license!
---
---
---
---
Bookmark this Page