| | |
| --- | --- |
| Kono Subarashii Sekai ni Shukufuku o! 2 Quotes! | Sep 9, 2019 | Rei |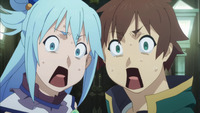 Indexed episode 1 from Kono Suba 2
~400 quotes
Quite a funny start to the series, picking up right where season 1 left off. They went a little Ace Attorney with this one.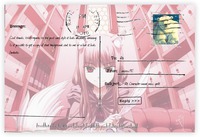 A while back while looking over Mozilla Developer Network examples, I came across a PostCard demo and immediately thought I have to replace our PM with something based on this. And now it's done!
The PostCard style appears when composing, and reading PM's. The old style is still available below the post card.
--
Also changed up the footer to use an unordered list format for the links, and added this News page as Change Log.
I'll make an effort again to document any cool updates to the site here!
--
It's now possible to view a complete history of
commented Bug Reports
. This way if you post anonymously you can still check if a response was posted.
There's a lot of site to maintain. If you see something's broken, let me know!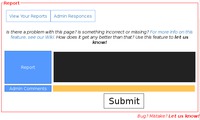 ---