Made some improvements to our
Master Assignments Editor
.
There was a bit of an issue when dealing with primary assignments.
They are now highlighted in red, and rather than giving an error when clicked, they will direct you to a page where they can be properly edited.
Every character in the DB needs a primary assignment, one title I can use as a short cut to fetch publisher related data from. Ideally it should be wherever they first appeared in a franchise.
No character should ever be assigned directly to a franchise, as that would provide us the least amount of useful information about them.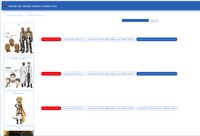 Disqus
What else ... well, we're going to try out Disqus yet again. I have it on character pages as the new comment system. To prevent it from lagging pages, you'll need to click Load Comments to use it.
It is hot this week! Going to be 30C and higher here in Winnipeg. Heat and humidity make it extremely hard to focus and concentrate - I may not be doing much programming for the days ahead.
There's a lot I have planned.
Now that our core content has been simplified, I'd like to return to translating common labels. With a focus on Japanese.
アニキャラベー
is coming back to life.

I'm turning my attention to favorites, as you may see the

above linking to your favorites. I'll try to borrow the layout from Steam, and make it super easy to browse, comment and rate your favorite characters. As well as link up the organize favorites tool. Still waiting any feedback on how to improve that.
I'm indexing SAO this week.
I've got big big plans ahead for the quotes. Eiki and I have indexed more than 80,000 lines now. I'll hit 100,000 this year.
Then I'd like people to start favoriting quotes.
From there, select an additional image that best matches the quote.
From there, let anyone vote which quote + image combination they like best.
From there,
build the largest collection of anime meme's!!!!
If you're interesting in being part of this project, please contact me. Tools for indexing episodes have matured to a point now that you could frustration free index even from a series with hundreds of characters.
I'd also like to make it a little bit easier to interact with your watching list. Rating, tracking, indexing character appearances, episode blogging .... lots of old systems just collecting dust that could be used again.
Latest update, I've added a trait filter to tags.
Making it easier than ever to find very specific characters.
Like characters with a
very long pony tail
.
Also added a search box to the right, and a Search Results indicator to hopefully make that make more sense.
~~~
I've also launched the redesign of series pages. With a focus on utter simplicity. Members will get a listing of characters plus a Star allowing them to easily add/remove favorite status.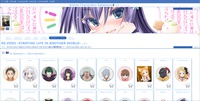 And hopefully it should be easier than ever to add a character, click that ( + Add a Character ) link!
There's also an All Character mode, that'll reallly show them all in alphabetical order like so :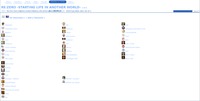 I've also been cramming even more things into the
Daily, so be sure to check that out often for a quick recap of what's been happening on the site!
At this point, I've applied the Character Layout to
- Character Profiles
- VA Profiles
- Series Pages
- Tags
I've also brought back the chatbox for members. Feel free to use it ~
Wonder what I should work on next ... feel free to share your ideas on the
forums
.
| | |
| --- | --- |
| Bookmark this Page | |