Starting indexing
Domestic Girlfriend - Episode 1
today.
Not an anime I would normally watch, but interesting none the less.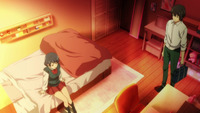 Had no idea there were anime series that start off with characters having sex that wern't hentai. Wonder where the series will go from here.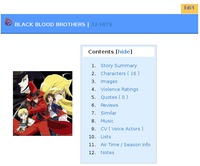 I've pushed the Edit links to the far right on Character and Series pages. Removed the top margin from the div, and changed the font-family to fixed.
Also updated the editsource.php page to ask you to login to edit.
I've started a project to centralize a bunch of search as you type tools in a place called
dropdown.php
.
The default is to search character names ( Romaji and Alias )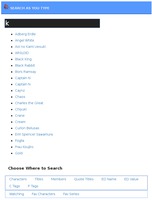 There are several searches available to all, and a few exclusive to members.
Characters
Titles
Members
Quote Titles
ED Name
ED Value
C Tags
P Tags
Watching
Fav Characters
Fav Series
A link to this tool can be found in the mobile menu near the bottom :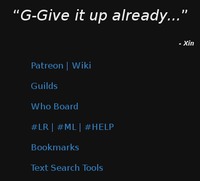 I'll likely add more search options as they come to mind. If there's one you would like added, use the Report tool to let me know. ^_^
---